Sales News
The go-to blog for recruiters and jobseekers in sales
Sales News
The go-to blog for recruiters and jobseekers in sales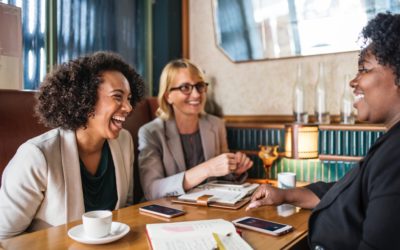 Personal relations define your career: they can help get you into a company; decide who you end up working with; they can win or lose your company business. Whether you are a fan or not, sales demands that you network.Networking is a skill that every sales...
Download our LinkedIn Guide
Enhance your personal brand online, network with others in your industry and connect with leaders.
What are you looking for?
What are you looking for?
The Great British Business Show

Around 25,000 businesses will attend Europe's largest business exhibition at London's ExCeL on 14 & 15 Nov, 2018.
Boasting a world-class line up of innovative supplier exhibitors, expert-led seminars, interactive masterclasses, and our carefully crafted business zones – The 40th edition Business Show will provide everything from advice on finance and entrepreneurship to guidance on legal services and incredible networking opportunities.
Your FREE ticket for The Business Show also gets you into the neighbouring Going Global Live; the leading event for business owners that are looking to expand internationally, export products or set up overseas operations.
Having scoured the globe to bring all this and much more under one roof, over two innovation-filled days, the 40th edition Business Show is one that's not to be missed. Grab your free ticket on the show's website now!
Sign up to our newsletter to receive the latest sales news and advice from the Simply Sales Jobs blog
See the latest jobs from Simply Sales Jobs