Manchester truly is a metropolis of creative business, offering sales companies a less hectic and cutthroat alternative to London, whilst maintaining all the character, prowess and quality that makes the city such a popular choice.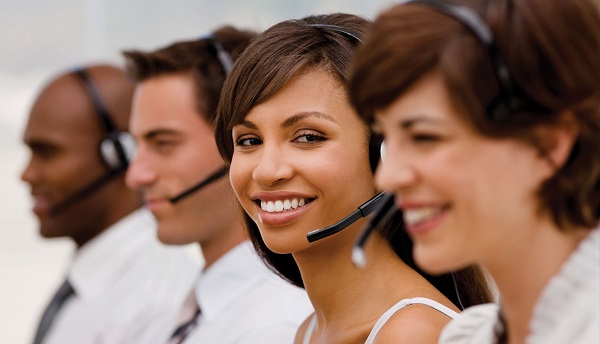 There are hundreds of call centre jobs available in Manchester right now, so we've handpicked a few of our personal favourites:
Contact Centre Manager- Interaction Recruitment
This is a fantastic opportunity for an experienced contact centre manager to coordinate a insurance operation in the heart of Manchester.
Working on behalf of the management, the successful candidate would be required to work closely with clients, whilst motivating a fast paced contact centre team with a hands on management style.
This role requires an individual who can not only organise and handle a heavy workload, but administer support and guidance to the team, whilst delegating responsibilities accordingly.
A minimum of two years experience in a similar role would be required and would be perfect for a highly driven and independently motivated individual who acquires excellent communication skills
Perfect for the job? Apply here
Customer Service/ Sales Advisor
Once again, this position is bang centre in the city of Manchester. Recent expansion and high client demand, this position has arrived from an exciting and growing business.
You'll be dealing with all aspects of a clients sales, through customer service and promotional campaigns. The role is varied and requires dedication, flexibility and a positive, can do attitude.
They are not looking for someone with previous experience in sales or customer service as they are looking to train the successful candidate in house. They will however welcome previous call centre or retail experience.
The role will give you the chance of earning between £250 – £450 per week.
To apply for this role, click here.
Sales Account Manager – B2B Sales
Based in Manchester City Centre, you'll be earning between £18 – £20k before any commision.
Are you looking to develop your selling skills with a market leading global supplier? This international electric solutions company are looking to employ a proactive Sales Account Manager.
As the account manager you'll be involved in internet based prospecting and B2B sales calls to clients with the aim of genreating sales through existing, new and lead generated customers.
Key duties will include some of the following:
Researching, developing and opening new and existing customer accounts
Monitoring and assessing the market trends and opportunities
Making follow up calls to qualify accounts
Building and maintaining relationships with clients for the accounts you establish
Monitoring and recording the progress of each account on a database system.
If you've got B2B sales experience and people skills then this is potentially the ideal for you. Take a look at the listing and apply now.
For more of the latest call centre jobs in Manchester, click here.