Simply Sales Jobs have had an array of jobs being uploaded to the site in May. A lot of exciting roles coming from some of the biggest employers in the UK. If you're looking at changing jobs in the next month then take a look at these job roles that the team at Simply Sales have highlighted for you, not to go unnoticed.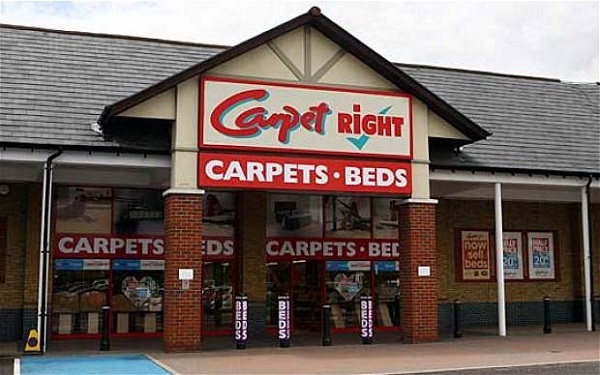 Assistant Manager – Carpet Right | Thetford, Norfolk
You've probably heard of or seen Carpet Right stores throughout the UK as they're the award winning carpet and flooring company who now also offer beds and mattresses.
This exciting role is being offered at their Thetford store in Norfolk. The salary is up to £24,000 which per annum which consists of basic salary and commission based earnings. The hours are 39 per week over 5 days, however, you may be required to work Sundays which will be paid as overtime.
As an assistant manager, you'll be required to ensure that customers receive exceptional customer service. In addition to helping customers, your role will be to assist the store manager with day to day running of the store.
You'll be required to be a team player who strives to hit targets and have a positive mentality. Previous retail experience is required for the role.
In return for your skills, Carpet Right will offer you a robust 4 week training plan, a competitive basic salary plus a generous commission/ bonus scheme.
Does this role interest you? Click here to apply.
Car Sales Executive – Perrys Preston | Preston, Lancashire
Fancy a change from the usual sales office role, or maybe you're already working in Car Sales and fancy working in a different environments, this could be the role for you.
Perrys Preston are looking for a sales executive to work within their growing and enthusiastic team. This particular dealership is extremely busy and fast paced so the ideal candidate will have to thrive in this sort of environment.
Customer satisfaction is top priority for Perrys. The siccesful candidate for this role must be motivated, committed, well organised and be able to work well under pressure.
The great thing about this role is that they do not necessarily seek previous experience in car sales as all the training will be provided in-house.
If this role sounds appealing then what are you waiting for? Apply here.
So there you have it, the key roles that have been uploaded to Simply Sales Jobs this month. If you're interested in working in a new sales role but non of the above have ticked the boxes, then take a look on Simply Sales Jobs as you'll be able to search 1000's of the latest sales roles.