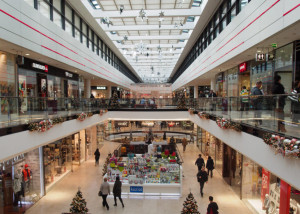 Sunny weather and the royal wedding have contributed to a surge in UK retail sales.
Figures compiled by the British Retail Consortium (BRC) suggested total sales rose by 4.1% in May from last year.
The BRC did however, comment on the current retail conditions remaining tough, with growth "very low by historical standards."
Helen Dickinson, chief executive at BRC, said: "Retail sales in May saw their highest growth since January 2014 as better weather and the bank holiday effect left shoppers to buy from garden furniture and summer fashion ranges; recovering some of the ground lost in April. Food sales also stood out with the best single month's performance since July 2013. Encouragingly, growth was seen across channels as stores made a comeback with their best showing in 16 months."
"The FA Cup Final and royal wedding may have got the nation in the mood for celebration but the day itself was a distraction for shoppers as they stayed at home to watch the festivities; sales also tailed off once the party was over."
Ms Dickinson added: "the retail environment remains extremely challenging" with tight margin and fierce competition.
Retailers in the UK faced a dip in sales recently, due to a number of factors including a fall in discretionary spending after a squeeze on pay, rising overheads, and too much debt.
Paul Martin, UK head of retail at KMPG – which helped to produce the BRC survey, said: "Two bank holiday weekends, a royal wedding and of course sunnier spells will have been the main drivers behind the apparent rebound, with both online and High Street sales thankfully up overall."
The recent spike breeds more hope for a rosier picture. Joanne Denney-Finch, chief executive, IGD said: "Warm dry weather in May combined with the royal wedding provided excellent conditions for food and grocery sales; especially beers, wines and spirits."
"The World Cup in June could prolong this run, and if we are really lucky, into July. There has also been a moderate rise in shopper confidence. 26% expect to be better of in the year ahead up from 23% in April and 22% this time last year."