We sat down with the wonderful Sophie Clavane, who works on our team at Simply Sales Jobs! Sophia has took time out of her very busy day to share an insight with us on being an account manager:
Hey Sophie! So how did you get in to sales?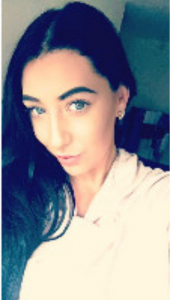 So, when I was studying at The UCLAN University here in Preston, I came across a call centre offering a free 'no obligation Kitchen Makeover Design'. It was basically a call centre, so I would contact homeowners to try and get sales reps/"kitchen designers" to sell them a kitchen. I made the appointments for these sales reps to go too them to sell – turns out, I was actually really good at it!
As I was studying 'Dance Performance and Teaching' and had come from a Performing Arts background, my confidence and personality was at an all-time high, and I found myself booking appointment after appointment and actually making decent money. I was very persuasive, and I loved the feeling I got when booking and confirming appointments – but even more so when a deal was secured, bringing money into the business. It felt like an achievement, and I was very hungry and driven even as a child, so a role like this seemed ideal for me.
What does a typical day at work look like?
I normally arrive at work between 8:00am – 8:30am. I like to get in early before the 8:50am start so I can catch up on my emails. I'll also grab a coffee, get my computer set up so I'm ready to go. Admittedly, I am not one to rush in the morning! But I do go to the gym every morning before work. This morning routine sets me up to stay motivated for the day.
The first part of my morning consists of replying back to emails, admin, receiving and taking incoming calls for the business and chasing proposed quotes. I am a very organised person, so I like to have everything sorted, spreadsheets updated and prepared by lunchtime. All client issues will have been dealt with and if the phone is quiet, I will make outgoing calls to chase potential business.
The afternoon consists of powering through with more tasks, like calls, admin and account management. It can appear fairly repetitive, but because every conversation is different, as well as the customer, each all is totally different to the last. Sometimes, a customer may call in to place a job advert – my job then is to upsell straight away to account management so that we can help with the success rate. Any prospect/lead calling is also for me to find out their needs to then quote over the phone and turn the lead/prospect into a customer!
What do you enjoy most about your role?
To me, the most important thing in my role is helping people. For example, if a job advert is struggling initially, but the work we do in the background transforms it into a success, it feels like you've really helped someone achieve their goals. That feeling of delivering great customer service is one of the reasons why I love my job. I love the feeling I get when I've hit my target or bring in more sales – it's a real telltale sign that I'm heading in the right direction.
I really value the team I'm working with at Simply Sales Jobs. The people I work with are great and we all have a really good laugh whilst working well together to get the job done. I never clock watch, and there's never 'nothing to do'. I thrive on being busy and this job is perfect for that as alongside Simply Sales, I also work on 9 other niche job sites. Definitely a role you can get stuck in to!
I enjoy speaking to customers too, and developing relationships with ongoing clients.
As a side note, we also get a free gym membership at work – I think you can agree that this is an excellent incentive!
What advice would you give to a salesperson considering a role like this?
I would say you have to be prepared to learn a lot of information, like new products, and selling points. As long as you work hard and like a challenge, this sort of role is definitely something for you to consider. At Simply Sales, there is ongoing training and help with personal development so the support is constant. I imagine it would be like this in other places too.
The sites I work on are great, and I believed in each brand's message very quickly…which brings me on to my next piece of advice, that when you believe, you can achieve!
You have to be prepared to pick up the phone in a role like this, so if you've got bundles of confidence, sales will come easy to you. As long as you know what it is you are selling/advising on you will be fine!
See the latest Account Manager jobs from Simply Sales Jobs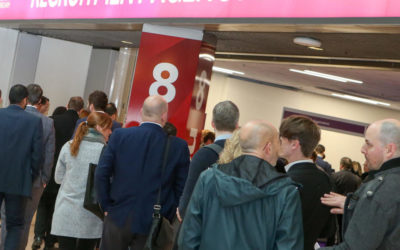 On the 5th and 6th of February, the Recruitment Agency Expo returns to Olympia London, in what promises to be their biggest event yet. Over two days, more than 3,000 leaders from across the recruitment industry will come together to share ideas and offer a...