Rasim from OKRA Technologies tells us about his role as a Chief Revenue Officer:
How did you get into sales/marketing?
Truthfully, I fell into the role of sales and marketing. I studied chemistry at university and the thought of going into the financial sector after graduating, which everybody was doing at the time in 2003, gave me the push I needed to explore other careers. I had a relative who was a medical sales representative. I was fortunate enough to spend a day with her, which made me think "I can do this". My idea of her job (which was very inaccurate) was basically that she drove around all day in a brand new car handing out business cards to receptionists at GP surgeries, only to go back and speak to the doctor for 5 minutes, and then go home for 3pm to do admin work. What was not to like about that role? I would soon learn that she made it look easy even when it wasn't. My first interview was with Merck pharmaceuticals, and two interviews later I was a medical rep (with a brand new car). This then lead to a career within pharma in sales and marketing roles, and I later branched out artificial intelligence technology for healthcare and pharma at OKRA Technologies, where I work now.
What does a typical day in your role look like?
My work nowadays is very different to when I started out 15 years ago. I have evolved in my role, from a rep to a manager and now a C-suite executive, and the field has also evolved significantly around me with new technologies and business models. But my approach remains the same. In a typical day, my main focus is on building relationships and partnerships with everyone. Believe it or not, even at work people are humans. We buy from people we trust and like. Nothing can replace honesty, trust and likeability so my focus even today is to build long-standing relationships. In this sense my approach is still very much the same as it was; I enjoy convincing people to do things in a new way and changing their mindset, which I want to continue doing. If we don't push the boundaries, get out of our comfort zone and challenge ourselves as humans then we won't improve. This goes for our clients, but also the people I coach and manage. This is particularly interesting within OKRA, since we are working with a cutting-edge AI technology that sometimes requires a lot of convincing to feel trustworthy.
What do you love about your role?
Sales is diverse and people-driven. Early on, as a sales rep, I quickly became addicted to the thrill of the sell and that has not changed. I love the client interaction, learning what makes people tick, and the buzz of pitching to new people. I put a lot of thought into what makes people convinced to accept new concepts, brands and capabilities. In my work at OKRA Technologies, our work with artificial intelligence in healthcare is greatly needed, and the technology is already there, but the clients need to understand and be convinced. Changing that mindset is a huge part of my work, and a challenge I enjoy. Over time, I enjoy watching the brand grow and seeing an idea flourish into a fully fledged business. Sales and marketing is absolutely essential to making this happen, because a great product isn't enough, you also need the people skills.
What sort of qualities does a person need for this role?
You need to be willing to take chances and win big, which means having a thick skin, staying positive and being willing to fail on the way. That has pushed me throughout my career. I first experienced this when I was knocking on GPs' doors to try to gain access for meetings as a 21-year-old. It was difficult, competitive and many times the answer was no. Communication skills and emotional intelligence are very important – you need to build trust and convey your ideas in a way that makes sense to people. Essentially, having good people skills and choosing to push through.
What advice would you give to someone looking to move towards a role like yours?
A good salesperson understands marketing and vice versa, so try to get experience from both sides. If you know anyone who works in marketing or sales, ask them to give you advice. Having mentors makes you grow so much faster. And most of all, be willing to fail a few times before you succeed, even within the same role. With people you need to try and test – in my experience, it's less of a precise science and more based on gut feeling. Over time you'll start to see patterns of what normally works, but even so, I'm still surprised at which of my efforts succeed or fail today.
See the latest jobs from Simply Sales Jobs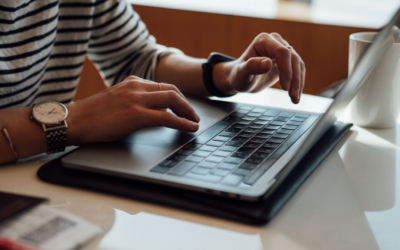 If you've ever sent out your CV feeling confident, but then hear nothing back from the recruiter, there's a good chance that you're making one of these 7 killer CV mistakes: Wasting space on contact detailsYes, recruiters need to know how to contact you,...