In the market for a new yacht? Looking for a bit of extra cash to renovate your home in the south of France? Why not apply for some of the highest paid sales jobs in the UK?
The sales industry accounts for around 10-20% of the UK's total employment. With so many people skilled in the art of selling, it's easy to think that the industry's pay prospects aren't very competitive – but oh, how wrong you would be. Here, we're taking a looks at the highest paid sales jobs in the UK.
We've looked at some of the top-end sales jobs available in the UK to compare their salaries against starting wages for graduates, and what we've found is encouraging to say the least! Here's what you could earn if you continue your career in sales:
Financial Services Sales Agents
Sales jobs in the financial services sector are big business and among the highest paid sales jobs in the UK. Helping clients to invest their money wisely, financial services sales agents often prefer the moniker "financial advisor", to bypass the connotations that sales jobs often (unfortunately) have.
Keeping tabs on financial trends, services and investments vehicles, financial sales agents are responsible for their clients' fortunes, often with the weight of thousands or even millions of pounds resting on their shoulders. They can work for organisations, for their own limited company, or within banks. One thing is certain – there is never a shortage of demand for these money-savvy individuals.
The cost of this inside knowledge of the markets and ability to make excellent judgements on the best places to invest, make financial service sales agent salaries some of the most attractive in the business. Starting at £30,000, depending on the size of the client, jobs can fetch upwards of £200,000 per year.
Luxury Item Sales Professional
Are you looking for sales jobs where earning commission is your driving force? Perhaps you should think about moving into the world of luxury retail, where clients and customers think nothing of spending hundreds of thousands of pounds on their latest hobby.
Selling private jets, yachts, high-luxury property and supercars to these sales professionals is a way of life, and with millionaires everywhere looking for the next smart investment, it makes sense that specially-skilled salespeople should be on hand to help them spend their well-earned cash. It also makes sense that these can be some of the highest paid sales jobs.
When multi-million-pound sales are on the cards, only the best will be considered. Companies head-hunt the best-performing salespeople in their area, and from further afield. But fantastic commission rates won't be the only thing you enjoy. Salaries in this industry are commission-based, from £50,000 with opportunities for uncapped commission. They regularly include fantastic perks.
Senior Management
Sales professionals are finding that senior management roles are becoming more attractive by the day. In an age of ever-competing companies, it makes sense for top-level management members to have a background in the competitive world of sales. Sales jobs set workers up with a natural ability to adapt. Roles such as this offer greater security and are some of the highest paid sales jobs.
There are skills unique to the sales industry that are invaluable to organisations. Tenacity, adaptability, people skills, experience and willingness to work long hours are favourable. Understanding how to command the best from staff would also make you the perfect choice. CEOs for top companies earn top wages. As an example, the new CEO of GM (General Motors, USA) has agreed to a base salary of $1.6 million.
We recently published our annual report, which includes lots of data surrounding jobseeker interests in the sales industry, gender insights, job growth and job hotpoints in the UK, category profiles, and most importantly, salary. Below, you can see a breakdown from the report detailing some of the average salaries we recorded for sales roles in the UK, based off what recruiters were offering for these jobs.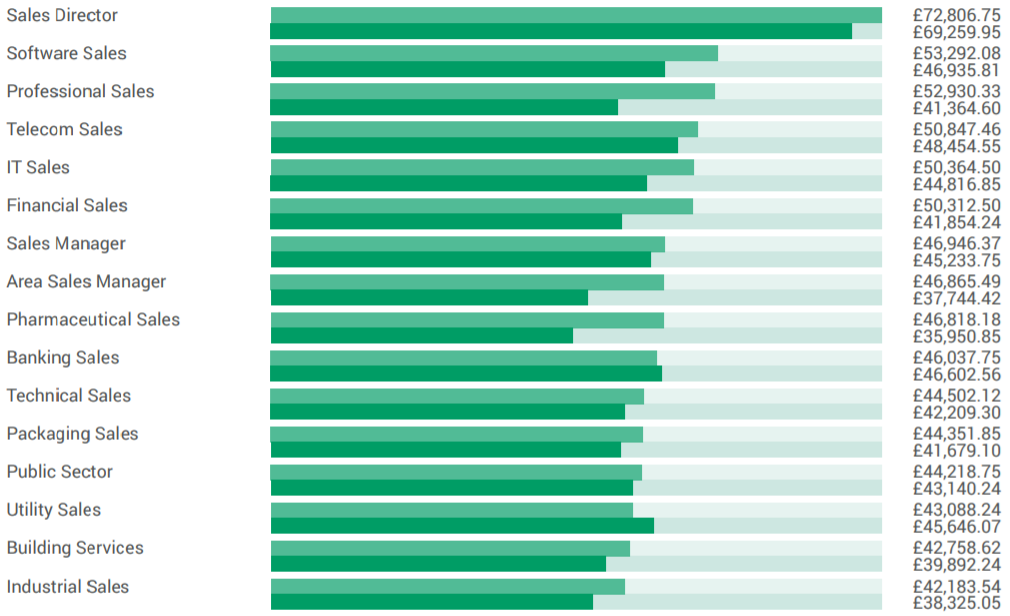 The above are just some of the 67 roles we analysed. If you'd like to see the full report, just click the button below to download it.
If these roles have inspired you to start working your way to the top, good luck to you. Take a look at our new roles offering £90,000+ p.a and join our LinkedIn group for job postings and careers advice.
Use our guide to make sure your application gets seen
See the latest jobs from Simply Sales Jobs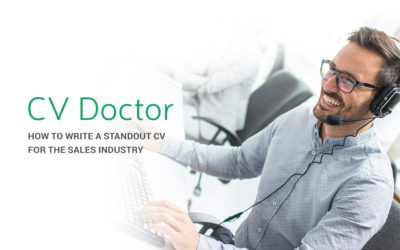 It's difficult to find a new job at the moment. But despite the fact that recruiters aren't necessarily hiring for jobs right now, they are still stockpiling - and the best way for them to find you is by uploading your CV to the Simply Sales Jobs site. But...