When it comes to CV's, even the most experienced salespeople can undersell themselves. They fail to focus on results and achievements, sending their CV straight into the rejection pile – no matter how many years of experience they boast.

You should think of your CV as a sales document, where you are the item for sale. You might be used to selling products and services, but in your sales CV, you're selling yourself – here's how to do just that:
Introduce yourself properly
Spending hours perfecting your CV, to then spend 10 minutes writing an unconvincing cover letter? It happens all the time – and it's a sure fire way to lose a recruiter's interest. To nab an interview, a well-articulated, convincing cover letter is essential.

A cover letter is basically a personal introduction stating why you'd be a good candidate for the role. But you're in sales – so you need to be persuasive in order to seal the deal. This time, the deal is to encourage recruiters to open your CV.

Be direct, personable and passionate. Highlight what makes you the best candidate, what your best professional achievements and results have been to date and how you can bring the same success to the role in question.
Tailor the top of your CV
Hiring managers have a lot of CV's to get through, especially for sales positions. In some cases, the first thing they'll do is scan over each CV and figure out which ones are actually worth reading further. Don't let yours end up in the 'no' pile, by ensuring the top of your sales CV packs a punch, so that you create a good impression from the moment it is opened.

The first thing you'll need is a powerful profile which summarises how your experience can drive sales within the company you're applying to. Think of it as a tagline for your personal brand. There needs to be plenty of sales skills and tangible results – include plenty of numbers, facts and figures too.

Next, work on a core skills section. This should be a bullet-pointed list showcasing your top sales skills and product knowledge. However, make sure you tailor this section for every role you apply to. What skills is the company in question specifically looking for? Refer back to the job description if you need to – the aim is to make the employer feel that you're suitable for the role.
Highlight your results
There's no point merely listing your job duties. Frankly, recruiters just don't care – this is a sales role and they want to see results. Recruiters will see your past achievements as a measure of your future potential.

Under each of your previous roles, write a brief description of the position, followed by a bullet-pointed list of notable quantifiable, meaningful achievements. Think concrete facts and figures, percentages, timings. If there are any particularly impressive results, go further and explain how you actually achieved them.

If you're fresh out of University and applying for your first graduate role, this applies to you too. What did you achieve in school, University, clubs or as a member of a sports team? Merely showing that you're results-focused and ambitious will go far with a graduate recruiter.
With a well thought-out cover letter, an attention-grabbing profile and core skills section, along with plenty of quantifiable achievements, you're well on the way to creating a winning sales CV. Good luck!
Andrew Fennell is a former recruiter and founder of StandOut CV, a leading advice centre for CV writing and job search. Andrew contributes careers advice to a number of sites including The Guardian, Business Insider and CV Library.
See the latest Field Sales jobs from Simply Sales Jobs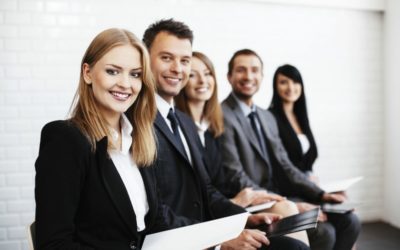 While the country is set to ease out of lockdown, you might be still wondering if it's a suitable time to restart your job search.If you're toying with upgrading your CV, and debating rewriting your cover letter, you wouldn't be the only one. While some...