Writing a CV can be one of the most challenging parts of a jobhunt. Many of us are perfectly capable of selling ourselves in person, but when it comes to putting pen to paper (or fingers to keyboard), many of us struggle to create a clear and concise CV.
A CV is the first insight a potential employer gets of you. The key is to get their attention, fast. Most recruiters will only look at your CV for a few seconds before they decide whether or not to proceed with your application.
We've put together a few tips recruiters say you must have if you want your CV to be noticed.
Focus your personal statement
Depending on what industry you are in, your personal statement could be the difference between an interview and a rejection letter.
Keep your statement specific, and don't overdo it. A personal statement should be brief, but detailed. Make sure you cover who you are, what you can offer, and what your career goals are. For examples, see the download we have created for a Sales Consultant below. Overall, your personal statement should be two things: precise and relevant.
Oh, and don't forget to refer back to the job description by listing skills the employer mentions.
Tip: aim for around 150 words (four or five lines).
Emphasise results
Rather than listing what you were responsible for doing, talk about achievements in your past roles, and if possible the results accomplished.
Need an example? Perhaps you could discuss the outcome of a sale you brought in? E.g. "Targets were met each month, which was purely down to product knowledge and understanding what the client required."
Customise your approach
A tailored CV is a standout CV – why? Because it includes everything an employer is looking for. Of course, you shouldn't just copy and paste what the job requires, and you certainly shouldn't lie about being able to perform the role – but if you are confident that you can deliver everything they have asked for, provide examples of what you've done to prove that you are the right person for the job.
Example: Include qualifications a recruiter might be looking for e.g. ISM Certificate in Sales and Marketing, Level 2 & 3 NVQ in Sales
Use power words
Use words like effective, adaptable, innovative, implemented and achieved to emphasise your achievements.
Also, did you know that a lot of companies will filter out CV's that don't use certain keywords? That's why it's essential that you make sure you have referred back to the job description – doing this will ensure that your application gets in to the right hands for consideration. Otherwise, you could be applying for a job where the CV doesn't even get seen by the recruiter…
Commercial awareness
Commercial awareness is an essential skill for anyone working in sales. Showing that you have awareness of the industry as well as the world around us is one of the best ways to stand out to a recruiter. Sometimes it's not enough to know how to do the role, you have to be educated in your area, and have a good knowledge of other industries too. A commercially aware individual is far more attractive than someone who doesn't know what's going on in the world or the industry around them.
Tip: Don't try to fool the recruiter that you are up to scratch on commercial awareness – if you reach interview stage you will most likely need to answer more questions around it.
Need advice on what to add to your CV? Why not download our Sales Consultant CV template below?
If you're looking for sales consultant roles, click here to take a look at the latest jobs on our website.
See the latest jobs from Simply Sales Jobs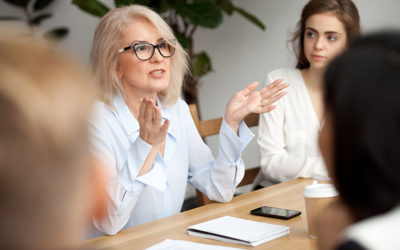 Sales managers can earn a lucrative salary and benefit from high commission, as well as bringing about the added responsibility of managing and motivating a team. What does a sales manager do?Managing a sales team is a varied role and general duties can...