Having an effective CV can be the difference between landing your dream job, and searching for months for a job you'll settle in.
When applying for a new job, business development managers must showcase their skillset to impress recruiters. Being able to sell yourself in the 30 seconds or so it takes for a recruiter to scan a CV is essential. Below, we've highlighted some key points for you to use as a guide when writing the personal summary section of your CV:
Grab the recruiter's attention
For a Business development role, the competition is high. So your CV will need a winning edge. Your personal summary is the perfect section to do this. A couple of sentences explaining who you are, your experience and why you should be chosen for the job.
Use the first sentence to show your worth.
For example: "Focused Business Development Manager with exceptional planning and implementation capabilities."
Now that you have their attention, they're inclined to spend more time on the rest of your CV – time to pad out your personal summary with a few skills (we would recommend that you pick out just a couple of standout skills, and then follow up with a skill section).
"Skilled in maximising revenues and generating new business, I have a proven success rate."
Finally, we can move on to why you're looking for a new job – you can still sell yourself here. Boast your need for a new challenge and what your hopes are for the role:
"Looking for a role where I can further my knowledge and challenge my skills to further develop my career."
Sell yourself
Your personal statement is more than a biography or paragraph about your work experience. It's a quick opportunity to show recruiters why you are the ideal candidate for their role. But don't be too modest – sell yourself.
Tailor your CV around your personal summary
Your personal summary should be a snapshot of what your CV entails. Onwards from this, the rest of your CV should compliment this, as well as the role in question. Once you've tailored each section of your CV to the job, you have a brilliant opportunity of catching a recruiter's eye – oh, and don't forget to tailor your cover letter too!
Once you've finished perfecting the above, you're ready to move on with your job search!
See the latest jobs from Simply Sales Jobs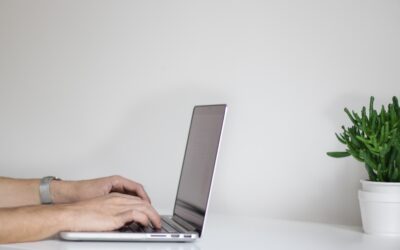 Simply Sales Jobs and TopCV partnership Simply Sales Jobs, the leading job board for the sales industry, and TopCV, the world's leading CV‑writing service have partnered to support candidates in getting hired faster with a job-winning CV. The partnership will see...