IT sales professionals work with clients who are investing in hardware and software systems, or that need IT consultancy work carried out for their organisation. Clients might be a small firm needing a CRM (customer relationship management) systems upgrade for their sales team, or a multinational retailer investing a new generation of EPoS (electronic point of sale) technology across thousands of stores. Here's our IT sales job description to help you find out if this is the job for you. 
IT sales representatives should be able to handle multiple clients and be persuasive and very good at negotiation. Often an IT sales professional's work falls into the three main areas of pre-sales, sales, and post-sales support of hardware and software.
Pre-sales activities include pitching for business, explaining the product to new customers, detailing the technical specifications and finding out the client's particular needs. There will be lots of communication around this, and in some cases, there will be a PQQ (pre-qualification questionnaire) and then, if shortlisted, the need to reply to a more detailed ITT (information to tender) document.
When dealing with the actual sale the IT sales professional will be negotiating a commercial agreement which suits both customer and supplier.
Then in terms of post-sales support, the sales representative will be setting up technical support, dealing with initial faults and teething problems as a new system beds in, or maximising the use of software features, as well as advising on appropriate user training.
Typical duties of the IT sales executive
• Developing new business through networking and cold calling
• Arranging business meetings and following up leads
• Understanding customers' specific business needs and applying product knowledge to meet those needs
• Learning about how products and services work
• Learning about the industry sector in question – be it banking, medical, retail, education
• Ensuring quality of service by developing a thorough and detailed knowledge of technical specifications
• Preparing and delivering customer presentations and demonstrations of the software, articulately and confidently;
• Providing support to customers, offering clear advice and solutions wherever possible
• Writing and designing sales literature
• Attending industry events
• Working closely with the marketing department
• Keeping abreast of constantly changing software, hardware systems and peripherals;
• Developing effective sales plans utilising sales methodology
• There may be some international travel involved depending on the remit of the IT company.
Large employers in the IT field include Oracle, Lawson, IBM, Google, Dell, Apple.
Qualifications required for IT sales jobs
Degree level qualifications are not essential for sales representative jobs but it may help in your job application. It may be necessary to have an industry specific qualification and particularly for IT sales which can be of a technical nature, specialist training might be required.
Possible requirements include:
• Institute of Sales and Marketing Management (ISMM) Level 3 Award, Certificate and Diploma in Advanced Sales and Marketing
• Institute of Sales and Marketing Management (ISMM) Level 5 Award, Certificate and Diploma in Account Management or Sales Management
• Managing and Marketing Sales Association (MAMSA) Standard Diploma in Salesmanship
• Managing and Marketing Sales Association (MAMSA) Advanced Diploma in Sales Management
• HNC/HND
• Chartered Institute of Marketing (CIM) Certificate in Professional Sales Practice
• City & Guilds International Vocational Qualification (IVQ) in Sales and Marketing
• Edexcel and SQA certificates and diplomas
• NVQ's/SVQ's Levels 2 and 3
Salary for IT sales executive role
Typical starting salaries for IT sales roles are between £18,000 and £26,000. At senior level or with over 10 years experience in the role salaries can rise to £35,000 to £70,000.
In most IT sales roles, employers offer performance-related bonuses on top of a base salary. This would be called OTE (on target earnings) in a job vacancy advertisement. A company car may be provided for posts where regular travel is required. Other benefits may be included such as a laptop, mobile phone, health insurance and shares options.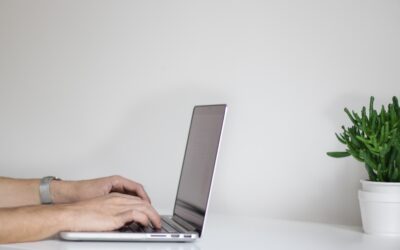 Simply Sales Jobs and TopCV partnership Simply Sales Jobs, the leading job board for the sales industry, and TopCV, the world's leading CV‑writing service have partnered to support candidates in getting hired faster with a job-winning CV. The partnership will see...