Your CV will usually be the key element of your job application so it's important that you spend time making sure you've got it right. Think of it as your own personal marketing tool. Especially in an industry like sales, recruiters will expect you to be able to sell your skills and experience. Remember that recruiters are likely to have lots of applications for the same job so you'll need to find a way to stand out from the crowd. Here are our 10 top tips for improving your sales CV.
1. Make it easy to read
Recruiters are likely to receive dozens of applications for each job, so formatting your CV well is key. Choose a font that's easy to read and use clear headings for each section. Break down the information into chunks that are easy to read quickly. This way you will also be more concise and will be able to fit more information on the page. Make sure you avoid long paragraphs as these are difficult to scan quickly. You want the recruiter to pick up the key points straight away.
2. Unique CV for each job
Each CV you send off should be tailored to the specific job and company you're applying to. You'll need to do some research into each company and use the job description as a guide. This will help you pick out the most relevant skills and experience to include. You can often find out a lot about the company, what kind of brand they are and what sort of employees they're looking for on their website.
This might sound like a daunting task if you've got a long list of jobs to apply for, however, you're much more likely to be successful if you take some time to make each CV directly relevant to the job you're applying rather than sending the same generic CV out. This really is a case of quality over quantity.
3. Say what you're looking for
Make it clear what you're looking for so the recruiter can see straight away if you'd be a good fit for the role. You could even state your goal as a sort of tagline below your name.
For example: Seeking a challenging field sales opportunity where I can develop new business, build long-term, high-value client relationships, and help drive innovation in the team's selling techniques.
4. Introduce yourself with a brief personal statement
Show them your best pitch. A very brief introduction which highlights your key attributes which you can expand on and provide examples for with the rest of the information on your CV.
For example: "Experienced sales professional with a target-driven outlook and a great track record of sales achievement in several different sectors."
5. Shout about your achievements…
When listing your experience, you will want to order this by relevance. This will usually mean that your most recent job will appear at the top and then will go back chronologically. However, if you're changing careers or if your last job isn't the most relevant, this might not be the case. Pick out the role that is most likely to catch the recruiter's eye and put this at the top making sure it's the first that they see.
Along with each job, you'll want to highlight your key responsibilities with an emphasis on what you have achieved. Being able to give examples of your successes will help the recruiter see your strengths and will back up what you've said you can do. This isn't the time to be shy, really shout about what you've achieved.
6. …and your skills
When it comes to deciding which skills to highlight, take a look at what the job description says the company is looking for and cross-reference this with your top skills. Really emphasise these skills when describing your responsibilities in your previous roles. Remember that some of these skills might be transferrable, so a job that isn't directly relevant to the role or industry you're looking to work in might have developed your communication skills, for example.
7. Include your (relevant) interests
A lot of jobseekers wonder whether or not to include an 'interests' section on their CV. The key here is to be strategic and choose interests that have helped you develop a skill relevant to the role you're applying for. For example, if you're applying for a management role it might be appropriate to choose a hobby or interest that has developed your leadership skills – have you ever captained a sports team?
8. Delete irrelevant points
Ideally, you'll only need one or two pages of A4 for your CV, so space is at a premium. You don't want to waste any room on any irrelevant information.
9. Find a proofreader
Don't rely on spellcheck to pick up all errors. Make sure you proofread your CV as well as possible. Even better, get someone else to take a look. A fresh pair of eyes on your CV might be able to pick up small errors that you've missed. They might also be able to make valuable suggestions about the content or layout of your CV too.
10. Get the format right
Sometimes the job description will say which format the employer prefers so make sure you check before you send your CV off. If not, it's usually a safe bet to send it as a PDF as that should preserve any formatting you've included.
See the latest jobs from Simply Sales Jobs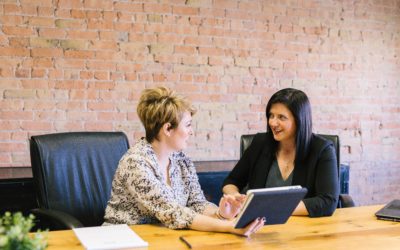 If you're looking for your next job as an account manager, you're going to need to be able to provide a proven track record of success to potential employers. You can do this by crafting a strong CV.  How to write an Account Manager CV To write a tailored...