A well written job advert is essential if you want to attract skilled sales professionals. Failure to put the effort into this could mean missing out on quality applications to the role. 
The world is facing difficult times at present. Recruitment has slowed while the battle against coronavirus continues. While you might not be looking to go full speed ahead with your recruitment strategy at the moment, we do have an option available which can help you maintain your brand presence and awareness for your role throughout what is certain to be a difficult time.
Simply Sales Jobs is offering recruiters an extended period to post job adverts. Job adverts would usually go live for 28 days, but we appreciate that these aren't normal circumstances at the moment, so we're allowing you to keep your job post up for 3 months, at the price of £299. This way, you can get straight back to recruiting once normal operations resume, with a collection of applications ready for you to review.
Below, we've also put together some useful advice on what you can do to improve the standard of your job advert, to ensure it delivers as many applications as possible.
Include a salary band
Before a candidate sees your full job description, they'll likely see the job title, location, company and salary. And typically speaking, most jobseekers who are applying for a new job desire a better salary too. If they can get the job they perceive to be the next step on the ladder and get more money doing it, it's a no brainer really…
And yet, we notice that there are still many recruiters who don't include a salary for their job description, which unfortunately means that candidates will likely scroll straight past your job advert. We feel this is an absolutely essential piece of information if you want more clicks to your job ad. Here are a few more statistics to convince you:
In 2019, we asked over 300 sales professionals if they would apply for a job that didn't display a salary band: 73% of them said they would not apply for a job that did not display any salary information
From research conducted on Simply Sales Jobs, job applications that do display a salary band are twice as likely to receive more views to their jobs than an advert with no salary indication on it
Based off our own research, you're 11x more likely to get an application to your job on Simply Sales Jobs if you display a salary
It's also important to consider the reasons why salary is so important to jobseekers and how including they key element will help you:
Most people wouldn't leave their current job to be paid at the same level. So if you want to entice a bigger talent pool, you can benchmark salaries for your role with our sales salary guide, and then offer slightly more to ensure you're offering more than your competitors. 
It will make you stand out. Being clear on salary means you're providing jobseekers with as much information on the role to decide whether it's the right move for them. 
It will save alot of time. Displaying the salary now eliminates any ambiguity at interview stage – you know candidates will be happy to join you on that salary if they've applied already.
It promotes a fair culture. The taboo of not talking about how much we all earn has been something that has been bred into us since the dawn of time. However, this is showing signs of change. If a company is dead-set against including salary ranges in job ads, jobseekers will question why this is the case. Is it because they don't want to tip off competitors, or is it really because they pay below industry rates? Is it because they don't want to alienate their current employees, or is it actually because there are no pay bands and two people who do the same job could have two completely different salaries?
Consider the details
Are you actually making time to perfect your job advert? Or have you just written out the bar minimum and clicked publish? Similar to our theories on salary, the same goes for what you're actually including in your job advert. A vague description leaves the jobseeker asking alot of questions, and ultimately wondering whether they should apply, not knowing whether their time could be wasted on the wrong role. Eliminate any concerns by creating a more detailed job description from the start, so they can fully understand what to expect. This might include the responsibilities of the role the location, working conditions, the company culture etc. Anything to give candidates a more well-rounded idea of the job.
What makes your company unique?
Job adverts for the same role can be similar – which is why if you know that the sales role you're recruiting for is in high demand, you'll need to work harder to make your job ad stand out. But how can you do this for roles that are so similar? Talk more about your company. Jobseekers long to work in a positive working environment where they receive support, career development and the opportunities to succeed. If your company embodies these types of traits, and has a great team to go with it, you should 100% be including this into your job advert. Help potential candidates to envisage what their life would be like working for you – are you in a good location where they could nip out at lunch? Do you have gym memberships for employees? Is there a nice communal area for employees to have lunch together? Do you offer flexible working? This is all information that would be welcomed to potential staff. And these key details will help you stand out from the crowd.
Have a clear approach
As we've previously mentioned, ambiguity leaves us with alot of questions – so if your job description lacks clarity on the role, you could be losing out on skilled candidates who simply weren't sure what the role required. Write out clear job descriptions, who the person will report to, where they will work, hours they will work etc. and give them a full insight into what a typical working day could be. Honesty in this part means you're more likely to get candidates who are genuinely interested in the job. Just don't write too much – studies have shown that an overly lengthy job advert can put candidates off applying because they feel they don't meet the measure. 
Interested in posting a job advert?
Call us today on: 01772 937770 or email us at: recruiting@simplysalesjobs.co.uk 
Or you can get started online! Just click the button below.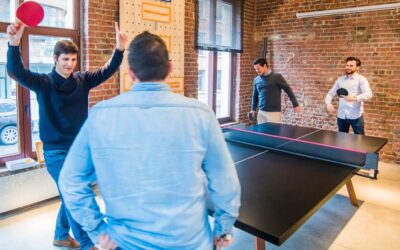 On average, there are 7554 jobs posted on Simply Sales Jobs every month. So the challenge to make your job advert stand out in a long list of sales director or business development roles, for example, is tough.Over the last few weeks we've shared tips on...