A sales manager is someone who is responsible for leading and guiding a team of sales people in an organisation. They set sales goals & quotas, build a sales plan, analyse data, assign sales training and sales territories, mentor the members of his/her sales team and are involved in the hiring and firing process.
Sales Managers ultimately drive a company's revenue engine. They create and nurture high performing sales teams, and guide them in customer service, and lead them to generate hit revenue forecasts.
Responsibilities
A Sales Manager will ultimately play three key roles:
Managing other people who they will recruit, build and nurture into an ambitious, sales generating team
Managing customers to increase engagement and service standards
Managing the relevant business, steering it in the right direction to increase growth and revenue
Breaking down responsibilities, it might look more like this:
Oversee regional and local sales managers and their staffs;
Resolve customer complaints regarding sales and service;
Prepare budgets and approve budget expenditures;
Monitor customer preferences to determine the focus of sales efforts;
Analyse sales statistics;
Project sales and determine the profitability of products and services;
Determine discount rates or special pricing plans;
Plan and coordinate training programs for sales staff.
Other responsibilities might include:
Setting targets;
Planning and implementing sales programs;
Counsel support and discipline sales reps;
Developing a scalable sales process and ensuring reps adhere to it.
Qualifications
Typical qualifications for a Sales Manager will include:
Demonstrated track record of meeting/exceeding goals as an individual contributor;
Successful experience building a territory from little or nothing;
Skilled at building rapport, opening doors, and understanding business requirements of senior decision makers.
Skills
The types of skills that would be relevant to a Sales Manager role might include:
Ambition;
High-achieving;
Results-oriented attitude;
Innovative and problem solving with lots of ideas;
Strong decision maker, basing your decisions on fact, figures and data analysis;
Following the rules set out to you;
Attention to detail, methodical and organised;
Average salary
Morgan McKinley set out the typical salary in 2018 for a Sales Manager working in London. The table below shows how the salary could vary depending on experience:
| | | | | | |
| --- | --- | --- | --- | --- | --- |
| Role | 0-2 years | 3-4 years | 5-6 years | 7+ years | Head of |
| Sales Management | * | 40,000 – 50,000 | 50,000 – 70,000 | 70,000 – 150,000 | 80,000 – 150,000 |
Searching for Sales Manager roles, but not sure whether your CV is up to the job? Download our helpful CV template to get yours up to scratch. Simply click the button below now.
See the latest jobs from Simply Sales Jobs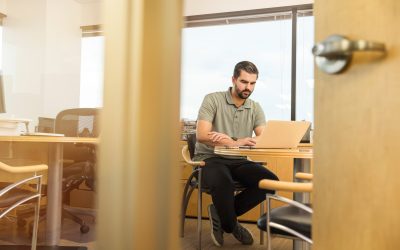 Ready to work your way up to a career as a sales manager? Then you'll need a CV glowing with boasting figures, leadership and much more.  Writing a CV can be time consuming - we get it! But ultimately, it's your CV and cover letter that are going to get...