You might be in a position now where you are stuck at home. With not alot to do, your thoughts may be fixated on the life you currently have and the life you want to have post pandemic. This might include your career in sales.
While job advertising has slowed, recruiters are still stockpiling CVs on Simply Sales Jobs, preparing applications for when they are ready to start hiring again. This is why we would highly recommend uploading your CV to our site. So if you are still interested in finding a new sales job, it makes sense to give your CV a refresh and get it on our now, ready for recruiters to find. 
Here are a few tips to ensure your CV stands out from the crowd, and a short how-to-guide on uploading your CV to our site. 
Make your personal summary shine
We can't stress enough how essential your personal summary is to your entire application. Why? Because it's the first piece of information an employer will read about you on your CV – the first insight. So it needs to sell. Whichever role you're applying for, ensure that your personal summary compliments your entire CV, highlighting details relevant to the job you've applied for.
You must pay attention to detail in your personal summary. You only get a few sentences to draw a recruiter in. Remember, they will likely have a large amount of applications to sift through, and they spend on average just 7 seconds looking at each CV – if your personal summary is interesting enough, they'll keep hold of it. This is why it's such an essential part of your CV.
Hint: Review the job advert before you begin writing the personal summary. This will help you identify what skills and other areas are most important to the employer.
Target your application for different companies
There are two ways recruiters can find your CV – they can find you if you've uploaded your CV to a jobs site, or you can apply directly to a job they are advertising. You might prefer to upload separate CVs for each job you apply for. This is a great way to focus your application to the company, and it will certainly benefit your application. Knowing now why you are applying to each company is a good head start on interview preparation too, since you'll probably get asked "Why do you want to work here?". Thoroughly research the company, and check the news regularly to see what they're doing. The more you know about them, the better.
There is no excuse to not do your homework when you're trying to sell yourself to an employer.
Know which skills are essential
Your CV should showcase the skills you have, but they should also be ordered in a way that puts the skills most important to the employer at the top. This way it's easier for them to see if you have the skills they need.
Try to limit your skills section to 10 skills, so as not to waste valuable space on your CV. You can also tag more skills in your account once you've registered your CV with us. This will make it easier for recruiters to find you if they are searching by skill set.
Tip: Employers favour these generic skills massively:
Excellent communication skills
Problem solving
Team player
Excellent level of customer service
Time management
Organisational skills
Use relevant work experience
If you've been in working for a few years now you've likely racked up a significant amount of work experience. You might think that you need to detail every form of employment you've had, but we would encourage you not to expand on the roles that aren't relevant. So if you had a job from when you were at university, or started off in a job completely unrelated to the role you're applying for now, don't feel the need to go into detail on your CV unless it's relevant or required skills that were relevant to the role you're applying for now.
Proof your CV before uploading
If you're happy to upload your CV so recruiters can find it, it's important that you proof it before it goes live on the site. A poorly proofed CV is a huge turn off for employers. Make your first impression count and ensure your CV is neat, tidy and checked over for any mistakes, whether this is just spelling, or wrong dates on your employment history. If you don't make time to check your CV, you could be missing out on a number of opportunities due to recruiters passing over your CV for one that is well presented. 
How do I upload my CV?
To upload your CV on Simply Sales Jobs, simply find 'Upload your CV' on the homepage, and upload it here.
Once you've uploaded it, you can log in to your account and fill in more details about your career history and other areas that will help get your CV seen by recruiters. 
Key tips:
Keep on top of your profile. Amend it or add new skills, and new employment etc. 

You can set your profile/CV to private if you want to stop your employer from seeing your CV – this way you can simply apply for jobs of your own accord instead of risking your current employer seeing it
If you want more tips on how to upgrade your CV, click here for our top 20 CV tips for 2020. Alternatively, you can download our CV guide below!
[simplyjobs site_url="https://www.simplysalesjobs.co.uk/" placement="post" site_name="Simply Sales Jobs" username="SEO_TEAM" password="fmgseo" feed_identifier="blog_sales_manager" category="Sales Manager jobs"][/simplyjobs]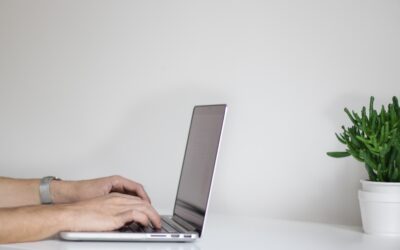 Simply Sales Jobs and TopCV partnership Simply Sales Jobs, the leading job board for the sales industry, and TopCV, the world's leading CV‑writing service have partnered to support candidates in getting hired faster with a job-winning CV. The partnership will see...