Sales careers are, or can be the highest paying professions in the country. If you've got the gift of the gab, you could easily see six figures on your pay check if you choose the right route for your career. Below, we've made a list of 5 high-paying sales roles that pay a handsome salary in the UK:
Area Sales Manager: As an area Sales Manager, you'll be responsible for overseeing the sales operation of your company in a particular geographical area. This could well include several counties, so you might want to prepare yourself to be a busy bee…
What does the role include? Recruiting and training sales staff, developing sales strategies and setting targets, reporting to senior managers, dealing with major customer accounts, compiling and analysing sales figures, and more.
Business Development Manager: As the driving force behind generating new sales leads and contacts, a successful business development manager is a highly-prized asset to any company, and bonus related pay means the financial rewards can be seriously good…
What does the role include? Following up on new business opportunities, planning and executing presentations, communicating new product developments to potential clients, overseeing the development of marketing strategy, writing reports and providing management with feedback on operations.
Field Sales Executive: Looking for variety in your work? That's what you could have in field sales, depending on the sector and company.
What does the role include? Customer evaluation, sales process management, ROI analysis on why to buy and why to buy now, development of best practices for successful campaigns, developing a repeatable sales model, being a creative thinker, delivering accurate forecasting, sales process management.
Sales Manager: A sales manager plays a key role in the success and failure of an organisation. This is the person who plays a pivotal role in achieving the sales targets and eventually generates revenue for the organisation.
What does the role include? Maintaining and improving relationships with the client, making making decisions for your team, delivering desired results, motivating team members to deliver to their full potential, brand promotion, devising strategies to achieve sales targets, maintaining necessary data and records.
Account Director: An account director is directly responsible for the management of relationships with clients. As the senior point of contact for an agency's customers, the Account Director will coordinate the resources needed to service projects, build strategic operational plans and balance the client's expectation.
What does the role include? Monitoring client satisfaction, meeting with senior management for business planning, generating ideas for new revenue generation within large customers, building relationships with key personnel within customer accounts, developing a comprehensive training plan for customers to land new accounts, producing proposals and presentations.
Property investment sales consultant: As a highly energetic, goal oriented person, you'll have solid experience of working in a sales role and closing deals.
What does the role include? You will advise on property investments, advise clients and companies throughout the sales process, close property deals, manage client property portfolios, follow up on all sales enquiries and build rapport and maintain client relationships.
Corporate BSM Sales – Telecommunications: If you're working for a huge telecommunications company, you could be responsible for hundreds of accounts across your defined territory. You will be responsible for the growth and retention within those accounts. This role is very client facing and you will be tasked with upselling.
What does the role include? Creating and implementing account development strategies, understanding the whole product/service portfolio, including voice, data and new customer solutions as introduced to grow revenue within the defined client base. You will also develop close relationships at every appropriate level and fully understand the business, particularly the buying and decision-making process of the accounts, and proactively seeking opportunities to create new revenue streams including joint business development activity.
Global Sales Manager: You will be responsible for a team of salespeople and potentially marketing too. Brace yourself for a long week of travelling, whether it's to a different city or a different country.
What does the role include? Being a hands on sales leader who can coach, mentor and develop a sales team. Be customer facing and have direct accountability for the organisations largest accounts, ravel globally up to 40% of the time.
Commercial Controller: You will ideally have a total business and financial insight of a significant P&L and have the ability to make fast decisions with all inputs in to the business.
What does the role include? Reporting in to a director, you will develop a business plan and sales strategy that will deliver both profit and growth, manage a small team and be strategically responsible for the company's accounts. You will work within a high calibre team and be able to offer knowledge and expertise to raise the bar and implement best practice. You would also have good acumen and strategic thinking, be results driven, analytical and creative.
Head of Sales Training: Managing a team of training specialists, you may work with the sales director to create and implement a national training strategy. You will ideally be in a managerial position in a sales training capacity, and throughout your career will have had some exposure to a direct selling model. You should be open to travelling…a lot.
What does the role include? Designing, creating and implementing a comprehensive sales enablement program, developing and managing the delivery and execution of sales enablement materials and training programs that drive pipeline and promote a culture of learning and adoption. Leveraging product management and product marketing where appropriate, ensure kills, knowledge and sales readiness of sales organisation. It will most likely be a field sales role that could require you to travel nationally or globally.
Indirect Sales Specialist: Responsible for actively interacting with Account Managers, the MD and key clients, you will work out customised deals and understand how the Business unit can contribute to retaining and winning new business.
What does the role include? Contributing to the annual Business operating plan, engaging directly with AC's, managers and MD, managing incentive funds, supporting key clients that have incentive funds allocated to them, and determining the best investment strategy for key initiatives.
See the latest jobs from Simply Sales Jobs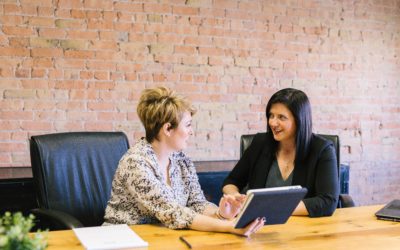 If you're looking for your next job as an account manager, you're going to need to be able to provide a proven track record of success to potential employers. You can do this by crafting a strong CV.  How to write an Account Manager CV To write a tailored...