Today were joined by Richard  Palmer, owner of SureTrain, which specialises in delivering sales training, business training and sales strategy. Below, Richard gives us an insight in to his career, and tells us why passion is the main driver for a successful salesperson.
My name is Richard Palmer and I run a company called SureTrain. We specialise in training sales people and sales managers in a variety of sales roles.
I first got into sales in my late teens. I left school with very little in terms of qualifications, but I knew that I had good communication skills, a certain level of confidence, self-reliance and a willingness to work hard and learn. These are essential qualities of any good sales person.
I have now been selling for over 32 years in various industries, and for the last 12 years, I have been selling my training programmes for my own business.
What does a typical day look like for you?
Typically, my day will involve one of three things. I will either be in the classroom, teaching sales people in subjects such as the core sales process or negotiation skills for example, or I will be in my office prospecting for new business via the phone, LinkedIn, email, Twitter etc. This usually involves a high degree of motivation and focus, but it is so rewarding and always productive. The third thing I may be doing is marketing. Marketing, if done correctly, will feed my sales funnel with prospects for me to follow up and convert into business.
What do you enjoy most about your role?
The best thing about what I do is closing new sales. There is a buzz that occurs when a customer signs up that hasn't changed since my very first sale, 32 years ago. That pure satisfaction of your hard work in creating an opportunity, building a relationship and seeing that through to the sale is highly satisfying. A close second to this is the motivation I get when training sales people. The atmosphere in my training room is always energetic and motivational, and seeing salespeople discovering new sales skills and understanding how they could impact on their sales success is highly rewarding for me.
What are the qualities of a good salesperson?
A great salesperson needs to be a good communicator, possess a deep curiosity about the people they meet and an understanding that sales don't just happen, it is hard but very rewarding work. A great sales trainer needs the same qualities, but also the skill to understand the varying abilities among the trainees, work with each person to bring them to the understanding required and send the trainees away motivated and inspired, as well as educated.
What advice would you give to others considering a move to sales?
I would advise anyone looking to move towards any sales role to start by identifying a market they could be passionate about. Perhaps something you already know about or are interested in. If a sales person is passionate about their product or service, then they have a distinct advantage over those that are not. Secondly, never stop learning and re-learning. No matter how good you get, there is tremendous value in learning from those around you. I would also advise that you make sure you have a boss who is supportive while driving you at the same time. My favourite boss was one who knew when to help me, knew when to drive me and knew when to let me get on with it.
So what would you say to someone interested in a role like yours?
Finally, if you are interested in sales, go for it. In terms of the rewards, very few other roles are so directly linked to the work you put in. You will get to meet many interesting people over your career and a role in sales could take you anywhere in the World. It is an entirely transferable skill and one which is much desired by employers.
See the latest jobs from Simply Sales Jobs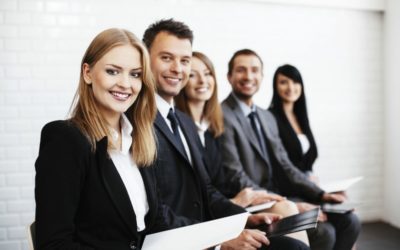 While the country is set to ease out of lockdown, you might be still wondering if it's a suitable time to restart your job search.If you're toying with upgrading your CV, and debating rewriting your cover letter, you wouldn't be the only one. While some...