It's difficult to find a new job at the moment. But despite the fact that recruiters aren't necessarily hiring for jobs right now, they are still stockpiling – and the best way for them to find you is by uploading your CV to the Simply Sales Jobs site. 
But how can you make sure your CV hits the spot? Below we've put together some key tips to ensure that recruiters don't take their eyes off your application:
Tailor your CV
The biggest compliment you can pay to the company you're applying for, is to know them well enough to be able to suggest why you are the right fit. By doing your research about the company, and studying the job description carefully, you can craft a standout CV that they simply won't be able to put down. Search their website for company news and updates, or search for them online to see if they were covered in any news publications. Not only will doing your research help you craft a great CV, it will allow you to produce a really strong cover letter. 
Include the basic details
Here are some tips on what you should be including in every CV you create:
Give the recruiter what they want
Recruiters won't spend very long on your CV – so it;s your just to ensure that they're reading the information they want. Read the job description in detail, and use it as a guide to provide them with the details and key words they're looking for. This might include:
Your level of experience: It's important for recruiters to understand where you would best fit in their team. Include information such as who you report in to, if you work independently or manage others.
Numbers: Recruiters will look for ways of quantifying your value to your previous company in numbers. So if you're working in sales, this could include revenue generated, percentage of targets hit, or time taken to achieve a project. Providing strong evidence in figures gives a prospective employer an idea of what return on investment they will receive by employing you.
What your current employer does: Working for a small business? Make sure you add an explanation of what the company does so they can put your role and field of expertise into context. If your company is well established, ensure that you describe how your department and role contributes to the wider business goals.
Technology expertise: The world is driven by technology today, and while you don't need to be a digital whiz for a sales role, having some knowledge on how to conduct video calls, for example, is useful for them to know – perhaps you've done something cool in the past like running a webinar for sales professionals? It's also handy for them to know where your IT skills are at, because you will be expected to produce reports on your work regularly. 
Examples of past work: In your case this might be down to monetary awards, % to target, your billing rate, anything that proves you have what it takes to be a successful sales professional at this company.
How you interact with other people: Recruiters will likely be looking for evidence that you are able to communicate clearly and effectively with them.
Professional summary
Recruiters won't look at your CV for very long. In fact, studies suggest that it's an average of 8.8. seconds looking at your CV, so what you include is crucial if you want to make it past the first hurdle of the recruitment process. This is why a personal summary at the top of your CV is essential. 
A professional summary is the introductory paragraph most people will include at the beginning of their CV (usually sits under you contact details). This summary should be direct and tailored to the role you apply for. Avoid vague or broad references – really tailor your personal statement to the role. Something like:
Experienced sales manager with effective management skills and a can do attitude. Focused on developing and nurturing long-term relationships with customers and developing and support a team of eight sales people.
Qualifications and education
Do you have the required education and qualifications expected for the role? Remember, sales is a volatile profession, so don't try to fluff and necessary certifications unless you want to be out of a job a couple of months down the line…
When listing your education, only list the most recent college or university that you attended. Include the title of the qualification, the grade awarded and the date achieved. If you are still in education, you are entitled to list it but make it clear that it hasn't been completed yet.
Experience
This is usually the most prominent section on a CV, detailing your level of experience and why you think you qualify for the job you've applied for. So it's worth spending time making sure you have identified the most relevant duties you completed in previous roles. This section is normally laid out in reverse chronological order with most recent experience at the top.
Keep your experience short and accurate, listing the company name, duration of employment in years, your title and the responsibilities of your role. Bullet points are best used here – and don't waffle on for the sake of it. Tailor it to the job description.
Tip: If this is your first job in sales, lead with your qualifications, then add details on the transferable skills you think you can bring to the role you're applying for. Many companies look for young, ambitious individuals they can mould into talented salespeople, so don;t ever count yourself out of a job if you're new to the industry or to the world of work. 
Skills
When a manager is seeking a new member for their team, they will usually have a really good idea of the type of skillset that is sure to fit in. So pay special attention to the skills outline in the job description so that you can spend time ensuring your CV complements these. Skills such as tenacity, drive, self-motivation, excellent communication, target-oriented, problem solver are all admirable skills for a sales role. 
Avoid using buzzwords or including skills for the sake of it. If you make a statement, back it up with an example of how you demonstrated it.
Interests & hobbies
Hobbies and interests help to show your character on a CV. You might be underestimating how useful they are for a recruiter to see, but where else can you throw in your enthusiasm for being a team player, or your creative side from painting, or that you're educated through reading books every evening? Don't count this section out, it can go  a long way in proving your value to a company.
Formatting your CV
Your CV should be professional, and more importantly, simple to read. Recruiters are 'time poor', so aim for one or two pages of A4, but no more. The upper-middle area of the first page is known as the 'CV hotspot'. This is where the eye naturally falls, so think about including the most relevant experience or 'key skills' here.
Top tips
Avoid huge chunks of text – bullet points will make the information easier to read and digest;
Sans-serif fonts such as Helvetica or Arial make for an easy read;
Make headings bold and clear, but not oversized;
Avoid using confusing subheadings;
Stick to conventional colours – printing your CV in neon will make you stand out, but for all the wrong reasons!
If you are sending your CV via email, send it as a PDF unless otherwise specified. If you're sending it via post, you could look at getting your CV professionally printed – or printing it yourself on good quality paper.
Was this information useful?
If this blog was of use to you, you can download a more comprehensive guide in a handy PDF format. simply click the button below to get yours now.
"[simplyjobs site_url=""https://www.simplysalesjobs.co.uk"" placement=""post"" site_name=""Simply Sales Jobs"" username=""SEO_TEAM"" password=""fmgseo"" feed_identifier=""blog_ssj_all"" category=""sales jobs""][/simplyjobs] "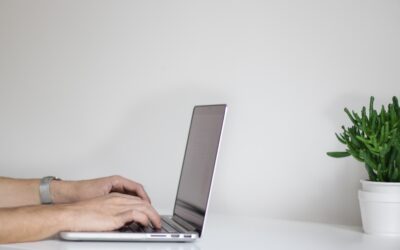 Simply Sales Jobs and TopCV partnership Simply Sales Jobs, the leading job board for the sales industry, and TopCV, the world's leading CV‑writing service have partnered to support candidates in getting hired faster with a job-winning CV. The partnership will see...