So it's been a few weeks since we've all been stuck in lockdown, and it looks very likely that we will see an extension to the lockdown in the next few days.
If you're getting restless at home, here are a few boredom busting ideas to keep you occupied:
Try a new physical challenge
Regardless of what your typical fitness routine is (or lack of) you're bound to get restless during lockdown, so why not challenge yourself to a new physical challenge that interests you? 
We're not saying to jump straight into a Crossfit challenge – find something you think you would enjoy and give it a try. There are tonnes of online workout videos on YouTube and other sites, so whether it's trying your first yoga session, or simply walking/running a marathon in your house, we would strongly suggest finding something that keeps you off the couch and active. 
Don't forget, as long as you don't have the symptoms for coronavirus and you haven't tested positive for it, you are still entitled to a walk a day – just be sure you're practising social distancing if you do leave the house.
Start cooking
Good cooking isn't just for experts. There are thousands of recipes online that you can try. The country has seen a huge influx of baking over the last couple of weeks, but with all this spare time on your hands not having to travel back and forth from work, you have the opportunity to get creative with your meals throughout the day – so why not try something new? Especially if you have a family at home! You'll be a master chef by the time lockdown ends!
Play games
Whether it's just you, you and your partner, or you have a family at home, you all have a lot of free time on your hands now! If you can take one positive away from being in lockdown, count yourself lucky that you have the gift of spending more time with your family – especially if your job typically keeps you away from them. 
You can play board games like Monopoly, Jenga or Trivial Pursuit, physical games like football, basketball or a simple game of Tick or Hide and Seek! Having a games console might also come in handy too – or you can play quizzes if you have a smart device, like Amazon Echo, you can hold a number of quizzes for the family to play.
Treasure this time with your loved ones and do what you can to spend time together.
Do that thing you said you'd always do
We all have those tasks at home that we keep putting off week after week – eventually those weeks turn into months…you know how it goes. Now that you're stuck at home, you have no excuse! So whether it's reorganising your room or wardrobes, cleaning up your garden shed, or redecorating, you've been given plenty of spare time – why would you not take the opportunity to do it?
Catch up with family and friends
While you can't go out or have family or friends over at home, that doesn't mean you can't spend time with them. Use tools like Zoom or Whatsapp to have a joint call with your loved ones – maybe even hold a quiz! In times like this, it's good to check in to make sure everyone is coping, particularly when you can't show up at the door. Connect with loved ones regularly  – it's essential for both your wellbeing and theirs.
Do that thing you always said you wanted to try
Depending on what it is and if you can do it at home, you have the spare time to try that thing you always wanted to do now. Maybe you wanted to start a blog, challenge yourself to learn a new skill like knitting or building your own drone, or you have a puzzle sat in your cupboard that you;ve always wanted to complete. Perhaps it's something more career related, like starting your own blog, creating your own website or perfecting your idea for your own business. Make all of this free time you have count.
Get a pet
We have a sneaky suspicion that many of you will have already explored this idea – and we wouldn't blame you! Many people typically don't have a pet because they spend too much time away from home to look after it properly. So with all of this time at home, having a pet will certainly keep you entertained and busy! A furry friend in the house has also been proven to improve your mood – so if staying at home is leaving you frustrated, a pet might be just the thing to take your mind off of not being able to go out. Just be sure that when it;s time to go back to work, you know you can arrange for your pet to be looked after still. Animals are for life, not just for lockdown…
Start a DIY project
If you're the creative type, you've likely got a DIY project in mind that you've always wanted to do – need we say more? It might be a new piece of furniture for the garden that you can make out of pallet wood, or creating a bookcase for your living room – or making personalised cards for family – as long as you can still get the resources needed for the task, it's the perfect time to explore the idea!
More quickfire ideas
Read

Join a choir

Throw an online house party

Live stream events

Call friends/family

Have a movie/TV series marathon

Learn a new language

Get DIY ideas from Pinterest

Listen to a podcast

Decorate your house

Redecorate your garden

Learn a new dance

Clean your house

Plan a big event e.g. wedding, upcoming birthday

Work out

Relax

Learn a new skill

Learn to cook

Learn to make cocktails

Play video games

Make bucket list

Tye dye your bedsheets

Play board games

Spend time with your family

Learn a new skill for your job or your desired career

Find volunteer work to do with the NHS

Make a future finances plan

Clear out your wardrobe and give the clothes to charity

Raise money for a charity

Make a list of personal or professional goals to achieve 

Update your CV for a new job

Get a pet

Make a home movie

Plan a future trip

Strengthen your brain with games and brain training apps

Make a vision board

Learn to meditate 

Colour, or paint, or draw!

Start a new routine e.g. beauty routine before bed, morning walks before working from home

Hit the sales – shop online

Make a family photo album

Make some wall art

Create a video and upload it online

Have a makeover – dye your hair or try some new clothes
Of course, this is just a small sample of ideas – here are a few more ideas and resources filled with ideas to keep you busty, and safe during lockdown:
[simplyjobs site_url="https://www.simplysalesjobs.co.uk/" placement="post" site_name="Simply Sales Jobs" username="SEO_TEAM" password="fmgseo" feed_identifier="blog_sales_executive" category="Sales Executive jobs"][/simplyjobs]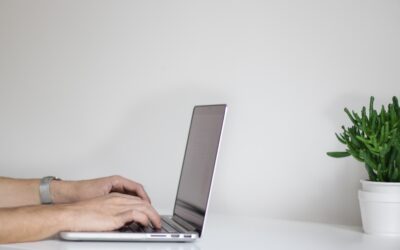 Simply Sales Jobs and TopCV partnership Simply Sales Jobs, the leading job board for the sales industry, and TopCV, the world's leading CV‑writing service have partnered to support candidates in getting hired faster with a job-winning CV. The partnership will see...