As the coronavirus continues to keep everyone at home, you might be finding it difficult to continue hiring and onboarding.
Recruiters will need to adapt more creative strategies to hire and onboard – but how can you do that? Below, we take you through some options that are available to keep your recruitment processes running:
Virtual career fairs
Virtual career fairs allow companies to meet with job seekers, without gathering a crowd. Employers get to meet everyone just the same as they would at a physical event, but with a number of fantastic benefits to go along with it:
Benefits of virtual fairs:
Increased attendance: Virtual fairs draw more people to them because they require very little effort to attend. And in cases like today where everyone is currently sat at home, there's even more incentive to join. This is why you'll see alot more people attending a virtual event over a physical one.
It's easier to promote your brand: T

he career fairs allow employees to provide candidates with company videos, FAQs and brochures – which also makes for much cheaper events preparation, like printing costs for materials. When candidates receive this information it can all go in one place on their laptops or devices, as opposed to bits of paper flying around in a goodie bag.
Uncompromised employer branding:

Branded custom virtual booths means you can be as creative with your stand as you like.
Increased employer-candidate engagement: When you use the virtual events software, visitors who attend your event can

live text, and have audio and video chats with you, giving you the ability to interact directly. Job seekers can also have discussions and schedule meetings with company representatives for any or all sorts of queries. 
Measurable results:

You have the ability to monitor your event with real time reporting and measure your ROI with detailed reports at the end of the event.
Considering holding a virtual fair? Click the button below for more information from our official providers, VFairs:
Video assessments
If you find setting up calls, coordinating meetings, and aligning follow ups with candidates time-consuming, then video assessments could take alot off your hands.
Video assessment platforms like Evalufy help you measure candidates against your benchmarks. You can also gather all of your candidates on one platform and streamline a standardised procedure for them to follow.
Make way for a more efficient you…
Virtual on-boarding fair
Onboarding new employees can take up alot of time too – and this is yet another process affected by coronavirus. Because meeting new members of your team is so important when onboarding, being at home really creates an obstacle of being able to manager this task effectively.
Virtual Onboarding Fair can help you welcome and train new employees remotely, ensuring your processes, and their tasks are unaffected by the fact that they need to work from home. 
Benefits of using Virtual Onboarding Fairs:
Employees can register and login easily with their unique login ID and password

Allow employees to navigate through a range of on boring processes to chose the booths that carry necessary information, as well as access help desks at all times

You can provide employees with documents, videos, brochures, presentations and all necessary forms

Managers can meet with new teams using live webinars

Allows the training staff to interact with employers using text/audio/video chat

Measures the ROI of your event with detailed reports
Speak to our official distributors at V Fairs about running this with your company.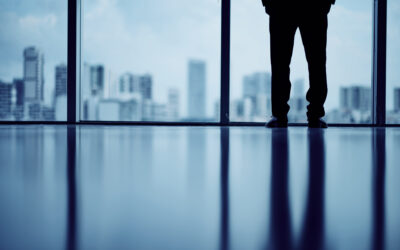 We recently caught up with Angela Bradby from Link Resources to find out the major challenges that recruiters are now facing during these unprecedented times. This is what she had to say... "The spread of COVID-19 has had considerable effects on the global...