We know budgets are tight at the moment and that Covid-19 has put many of you in a position where you may not be considering recruitment right now. We wouldn't blame you – these are tough times.
While you may not be considering keeping job adverts live, we have other areas on our site that could prove useful for your recruitment strategy once you're ready to hit the green button again. 
Have you tried our CV discovery tool?
Our CV discovery tool is set up especially for you to search for what you want. It's a platform that allows you to search through the CVs which have been uploaded on Simply Sales Jobs.
The CV Discovery tool uses modern technology that resembles results from a search engine. Instead of returning exact results, like Boolean search, our intelligent system can identify similar as well as exact searches – so while you're searching for CVs, we're also discovering more for you. 
Exact searches are useless today – make a spelling mistake, or use the incorrect term, and what do you get back? "Oops, your search returned 0 results" – nothing. 
With our CV Discovery tool, we bring you more options, more ideas – we open up a world of more opportunity. 
Why is it useful?
With our CV Discovery tool, you can:
Search thousands of CVs

Download the ones you like

Filter your search for specific needs

Get email alerts to notify you when CVs are uploaded
Here is a simple guide on how to use our CV discovery tool:
Step 1: Know what you need
Our CV discovery tool is designed to help you find the CVs that match your needs. Simple to use with just a few steps, you can search through thousands of applications – and quality applications at that. All you need to know is exactly who or what you're looking for.  
Step 2: Filter your search
If you want to whittle down your applications say, by role, and by location, this is really simple to do. Use the search bar to identify CVs with the details most important to you.
For example type in, 'Sales Manager' for 'Job Title' and 'London' for 'Location'.
This will refine your search according to the information you included, providing you with more relevant results, tailored to your needs. 
Step 3: Tailor your search
You can also use our advanced CV search section further down the page to preferred salary, key phrases, when CVs were updated, job title and more. The results will be more targeted. You'll have less CVs to sift through, but the results will have the quality you require.
Step 4: Sign up for CVs by email alerts
Covid-19 has placed a lot of pressure on the industry, but it doesn't stop you from being busy, we can say that – so why not sign up to our CV email alerts so that you only have to check in when you know a new CV has been added that is relevant to you? Result straight to your inbox – it couldn't be more straightforward.
Why should I use the CV discovery tool?
Here are a few reason why you should consider making use of our CV discovery tool over the next few months:
Stockpile your CVs
Professionals are losing their jobs, and are now searching. Although we are in a time of uncertainty, we have to consider that when we do come out of the other end of this storm, there will be a long list of skilled professionals desperate for work. There is a pool of talent available on our database now, all who are waiting to be contacted about a career in aviation.
Equally, by making your jobs available on Simply Sales Jobs, you provide candidates the opportunity to see your brand consistently, and apply. Keep your jobs active to ensure you have enough applications to sift through when you're ready to begin hiring.
Benefit from quality professionals looking for work
Quality professionals are losing their jobs – we know now isn't the perfect time to take them on, but even if many of them have taken on key worker roles to pass the time, they will almost certainly be searching for a job more suited to their niche skill set after the impact of Covid-19 – you have the opportunity to stay ahead of the competition by speaking with these candidates first. 
Advanced searching capabilities
As we previously mentioned, our CV Discovery tool has advanced search settings to bring you more opportunities. Gone are the days of an 'exact' search producing no results – use our CV Discovery tool to fast-forward your recruitment needs now.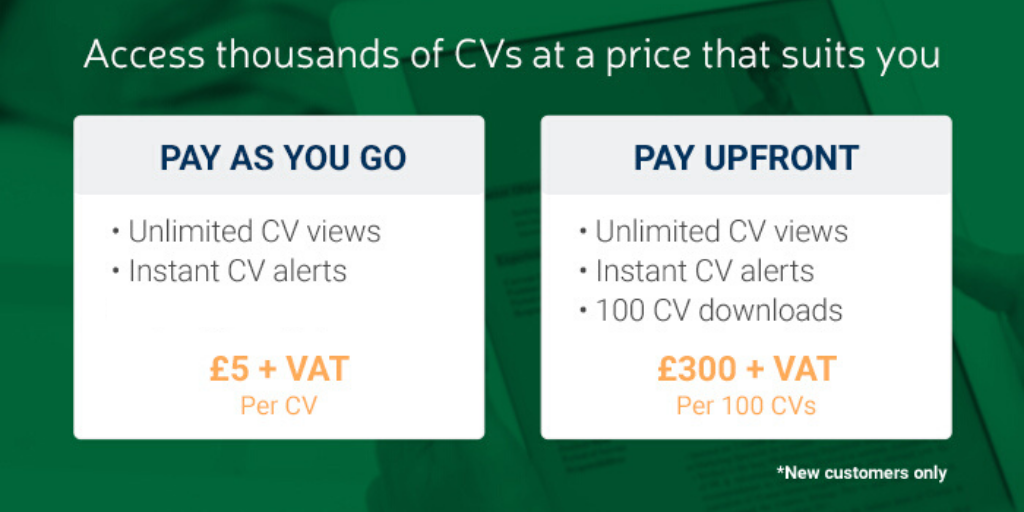 We may not be as big as generic job boards, but we are niche and great at what we do. Our CV Discovery tool is technologically leaps ahead of our competitors. That's why we really couldn't be prouder of this tool and its capabilities, and we think that using it during the current situation the country is facing could ensure you have a strong list of candidates to hire, when you're ready to get back to recruiting. 
We're offering the use of our CV Discovery tool to new customers today from £5 per CV download when you pay as you go, and if you'd prefer to pay up front, we're offering £3 per CV download (minimum 100 download purchased).* 
Want to take advantage of this special offer? All you have to do is contact us now on: 01772 937770 to discuss a tailored package. Or email us at: recruiting@simplysalesjobs.co.uk.
Alternatively, you can visit our recruitment page too.
*Offers for new customers joining from 1st April 2020 only.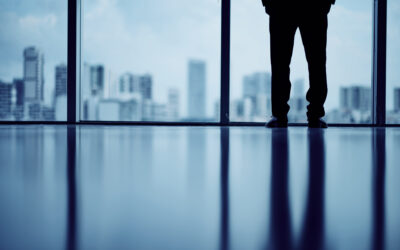 We recently caught up with Angela Bradby from Link Resources to find out the major challenges that recruiters are now facing during these unprecedented times. This is what she had to say... "The spread of COVID-19 has had considerable effects on the global...