Does your news feed have anything other than coronavirus on it? Is it all you see on the TV right now? Yes, we need to stay informed, but could the focus on coronavirus leave us feeling deflated and like there's no light at the end of the tunnel? Certainly.
So, how can we transport our minds away from the pandemic and focus on how to make ourselves smile in the meantime? We've come up with a few ways how…
Adapt to working from home
If you're working from home, this might be a brand new venture for you. Take this time to build a solid routine for yourself to stay productive. Set strict times to start work in the morning and finish work in the evening, and remember to take regular breaks and a lunch break.
It's very easy to stay stuck to your laptop when working from home, but short breaks can keep your brain stimulated throughout the day, and light exercise like walking will keep your body active – don't forget to take care of yourself while you're maintaining your workload.
Find a new hobby
In the midst of all this bad news, we as a community need to stay positive. Make time for things that make you happy, whether it's spending time with your family at home, picking up a new hobby like painting, learning a new language or taking a course. Don't settle for sitting on your couch all day to Netflix and chill – you have a lot of free time to learn something new. We asked our team at Simply Sales Jobs about the hobbies they most enjoyed:
Exercise
Cooking
Online gaming
Family games like Scrabble, Monopoly etc.
Quizzes
Watching movies or a TV series (not all day though!
Exercise
Being confined to our homes doesn't mean we can't be active. Staying healthy is important to fight any disease away, which includes physical health. If you're finding that you're spending all day sat down with your laptop, then all evening sat on the couch, try to incorporate more activity into your day. You might choose to walk around your house while you're on the phone, or find a high desk or drawer to balance your laptop on so you can stand while you're working. If your children are at home, take regular breaks to play with them, like doing (or really trying your best!) to do handstands, running around the garden, and more!
Turn isolation into education
Time at home could be more valuable than you think. Is there a new skill you've always wanted to learn that you've never gotten round to? Now might be the time to do it! Work on your presentation skills in front of your family, or take a course on leadership or business strategy. We mentioned learning a new language area – this is a highly valued skill to have and something that could benefit your career in future. It's fun too! Think of the opportunities it could open up for you.
Value the time spent with your family
As we get older in life, spending time with family gets more difficult. But as a result of the virus, you might be in a situation at the moment where your entire family are joining you at home. If everyone is healthy, be thankful for this, and be strict with your working times to allow yourself the evening to spend with them. If your hours are flexible, start earlier while everyone is in bed, and finish earlier so you can spend the evening chatting, watching a movie together or playing games, for example.
Stay safe
The biggest way to combat coronavirus is to stay indoors. Follow the procedures and advice put in place by the government and don't pout yourself at risk. Stay at home, stay healthy, and safe – and wash your hands regularly. If you do need to go out, do so only in an emergency.
Put steps in place for your career
If you were looking for jobs before the outbreak of coronavirus, why stop now? It's never too late to go after the career you want, and it's still possible to apply for jobs, and attend interviews via phone call or video call. So if you had a job move in mind, get ahead of the rush and apply for sales jobs that will no doubt come.
[simplyjobs site_url="https://www.simplysalesjobs.co.uk/" placement="post" site_name="Simply Sales Jobs" username="SEO_TEAM" password="fmgseo" feed_identifier="blog_sales_executive" category="Sales Executive jobs"][/simplyjobs]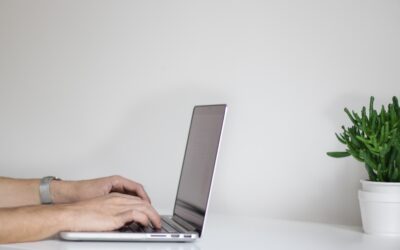 Simply Sales Jobs and TopCV partnership Simply Sales Jobs, the leading job board for the sales industry, and TopCV, the world's leading CV‑writing service have partnered to support candidates in getting hired faster with a job-winning CV. The partnership will see...