Countless research has gone in to identifying the characteristics of a top performing salesperson. Many positions in different fields involve selling something, while some sales positions may require a particular educational background.
Many of the required or 'preferred' skills can be picked up through on-the-job training or even volunteer work, but ultimately, success in a sales role boils down to developing the basic skills you already have. Having a great sales team and sales leaders to help you along the way is also useful.
But what skills help to make a great sales rep? Below, we look at a list of skills and traits that contribute towards becoming a master in sales:
Relationship building
Anyone who can positively engage with other people is already at an advantage. Meeting clients will become a regular occurence, so building rapport, and showing a genuine desire to help other people is crucial to succeeding at a sales role. You'll also need to be able to gather referrals, give advice and achieve team objectives – mastering relationship building makes accomplishing these sort of tasks so much easier.
Listening
As a salesperson, it can be hard to find the mute button at times. Trained to pitch and get your point across, it can be surprisingly difficult to stop – and listen. Without listening skills, a sales professional risks compromising other stages of the sales process, such as customer-solution matching. Make an effort to understand your client's worries and gripes, so you can truly help them.
Time management
Sales is a fast-paced, time poor role. Your time is precious, so use it well. Through mastering time management, you increase your efficiency and productivity, creating the environment for better performance.
Problem solving
Everyone can benefit from critical thinking skills to make it easier to process information and analyse data. This can help you to formulate solutions for problems your prospects or your team are experiencing  
Product knowledge
A sales rep who doesn't understand the product they're selling will be ineffective. Product training should be one of the very first things you learn – know how the product works, what it solves, what business value it offers, and the reasons it appeals to your clients. Understanding this information helps you to pitch an idea correctly, without any ambiguity.
Qualification questioning
Questions must be asked at discovery stage, otherwise you could be wasting time selling to someone who isn't interested. Don't share all of your product's capabilities at once, so you can discover more about your client's business pain and how your product can solve their issue. These questions help you to determine what you should share about the benefits and value in your product based on which points will be most important to them.
Demo skills
For many B2B products, the demo is a critical part of beginning a sales process. Understanding the product, and being able to use it to appeal to a prospect's pains, is key to a successful demo. Avoid throwing all of its benefits at them as you don't want to overwhelm and confuse them.
Post-sale relationship management
Never forget to thank your customers. Continuing to build up and maintain the relationship after the sale can come across as unappreciative – it could even affect potential business they could have recommended to you. Sales professionals who are genuinely appreciative are the ones who typically master the role. Relationships matter – and developing those relationships means that in 1-3 years time, you are still able to go back to that customer for further business.
Social media and social selling
Social media is now a huge part of our digital lives. Many companies employ social media managers to oversee their brand's online presence, but there are ways for you to utilise these platforms too. Having a basic understanding of social media is beneficial for engaging with prospects on LinkedIn, Twitter, Instagram and other networks and will help increase lead generation.
Collaboration
Sales teams follow a game plan. Rarely operating as a one-man team, everyone has a responsibility and expectations. A lack of teamwork will lead to unwanted outcomes and missed objectives.
Storytelling
Convincing customers that your product can solve their problem takes patience and storytelling. Articulating your message by telling a story that hits home to your prospect shows them how the product can benefit them.
Sales professionals should come in ready to sell. By mastering these points above, you'll have all the foundations you need to become a standout salesperson.
Have you already mastered your current role and are now looking for a new challenge? We have plenty of new opportunities available on our website. Take a look here.
You can also search by location for a quicker, easier job search.
See the latest jobs from Simply Sales Jobs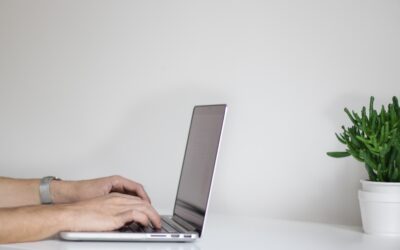 Simply Sales Jobs and TopCV partnership Simply Sales Jobs, the leading job board for the sales industry, and TopCV, the world's leading CV‑writing service have partnered to support candidates in getting hired faster with a job-winning CV. The partnership will see...