We've put together a list of educational events suitable for sales leaders to consider attending this year.
The following are leading events amongst sales oriented professionals – perfect opportunities to expand your network, consider similar or fresh ideas in the industry, and develop your knowledge for your career.
The Association of Professional Sales is a members only association. APS membership is for those of you who sell for a living. As part of its membership, APS runs regular events throughout the year for sales professionals to attend. Their upcoming events include:
You, Me and The Flex – How and Why people buy from people – Webinar
This event takes place on the 14th August, and aims to provide sales professionals with tools on how to assess your own self and others in minutes.
B2B Sales Technology – Hindrance or Help
Held on the 13th September, the event will focus on helping sales professionals to develop a clearer understanding of the sales enablement market.
More upcoming events with APS can be found here
This is the UK's only Independent Sales Conference, for Sales Leaders, Sales Directors, Heads of Sales and Sales Managers. Now in its fifth year, the sell-out National Sales Conference (NSC18) is seen as the leading event amongst C level sales oriented professionals. NSC18 offers leaders the opportunity to be empowered and inspired by key presentations from some of the world's leading internationally renowned leadership and motivational speakers.
This year the National Sales Conference will be taking place on Thursday 29th November at the RICOH Arena in Coventry. Visit the website to book your place.
The Sales Innovation Expo is currently Europe's leading sales event, combining 200 innovative exhibitors, 95 expert led seminars, 35 interactive masterclass sessions, cutting-edge solutions in the industry, and so much more.
Their next event will take place on the 27th & 28th March 2019, but book your tickets fast.
Sales Confidence hosts an array of events suitable for sales professionals throughout the year. Plenty of opportunity to attend whatever is suitable for you. There is also the opportunity to subscribe for early access to events.
Their rolling programme of events range from one day conferences, topical briefings, special interest group meetings to awards. They offer unique networking opportunities and relevance at all levels. The ISM works in partnership with other professional institutes and relevant commercial partners, providing an up to date events programme.
You can view their upcoming events here.
See the latest jobs from Simply Sales Jobs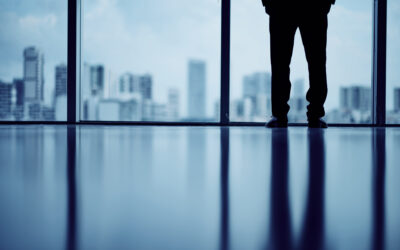 We recently caught up with Angela Bradby from Link Resources to find out the major challenges that recruiters are now facing during these unprecedented times. This is what she had to say... "The spread of COVID-19 has had considerable effects on the global...