Social media has provided salespeople with the ability to super-charge online networking and sales prospecting.
LinkedIn has over 450 million members worldwide. It's the top social media choice for business networking and sales prospecting.
75% of B2B buyers use LinkedIn as a source for making buying decisions.

50% of B2B buyers use LinkedIn as a source for making purchase decisions.

76% of B2B buyers prefer to work with recommendations from their professional network.
(https://business.linkedin.com/sales-solutions/b2b-sales-prospecting/techniques-for-successful-prospecting )
For many, LinkedIn is the number one social site for job seeking. Recruiters across the world use it extensively, so if you're looking to get picked up for your next opportunity, an updated profile could see you being contacted by numerous people about your next role.
Savvy sales people selling in the connected world are regularly using LinkedIn as a primary source of new leads and tangible revenue. Prospecting is faster, smoother, and ultimately, more profitable.
If you're open to another avenue where you could gain new leads, give LinkedIn a try, and if you're still hesitant, read these points below:
1. Update your profile
Make sure your LinkedIn profile is stellar. The #1 LinkedIn activity is viewing members' profiles, so make sure you have one that appeals to your decision maker.
Upload a professional photo

Write a compelling headline

Add a summary

Add videos and presentations
Share relevant content around topics they are more likely to engage with and become a trusted source of insight. Trending topics are likely to get people chatting with you – helping you to develop a relationship with your prospects.
2. Connections
Connections breed connections. First level contacts open up a route to a wide range of second and third level connections, people you may have never had access to previously. Strike while the iron's hot – if you see someone who fits your criteria, contact them.
You can find your prospects with the search tool at the top. If you use the advanced tool, you can search by name, company name, or a job title so you can easily connect.
3.  Leave a note
Pressing the connect button, and then 'Send now' could throw your sales prospect completely in another direction. Think about it – you press the connect button with 10 people, then you move away to do something else, and all of a sudden you've forgotten about them. They don't know why you're connecting with them, so they forget about you…
Rather than clicking 'connect' and 'send now', click on 'add a note' and leave the a personal introductory message to warm them up. Now they know why you're looking to connect with them, they have more of a reason to consider you.
4. Follow your prospects' activity in real-time
If you're connected with your prospects, you'll be able to see what they are getting up to. Keep an eye on this, because there just might be an opportunity for you to help them out.
5. Leverage your mutual connections
According to LinkedIn, individuals are 5x more likely to engage with you if the outreach is through a mutual connection. See who within your network is connected to your 2nd or 3rd degree connections and request an introduction.
You can also work with your connections by asking them to refer you to anyone within their connections who might be looking for what you're offering. You've probably seen a number of posts asking for referrals. Beat your competitors to the punch by asking loyal clients to refer you on the post themselves. A third party recommendation always looks better than a salesperson promoting themselves!
6. Listen to conversations and debate
Joining and following Group discussions in your industry is an excellent way to gain customer insights about needs, interests and more. Be proactive and be open-minded. Actively getting involved with discussions helps to establish you as a thought leader in your role.
7. Connect with people that matter
LinkedIn isn't intended to replace face-to-face interactions, but it does optimise your ability to know more about people you've met or about to meet. It can be really helpful to touch base with others, which can be followed up by a phone call or an informal chat.
7. Publish content
Share posts and articles about what you're getting up to. When you publish a post on LinkedIn, your content becomes a part of your profile for others to view when they connect with you (or if they're considering you).
8. Identify who is searching for you
Probably one of the most interesting tools on LinkedIn, is that you are told when someone else is looking at your profile. While it's not always beneficial, there is always the possibility that you can identify a potential lead from it. But make sure you're aware that they can see you searching for them too. You do have the option to change your profile to anonymous, but again, be warned that if you do switch your profile to anonymous, you won't be able to see exactly who is peeking at yours.
While LinkedIn won't make the sale for you, educating yourself about the potential opportunities it could provide you with is beneficial. It certainly gives you an edge over the lesser socially savvy salespeople in your market, but it can also provide you with a platform to promote yourself to others, in case you ever decide that it's time for a new opportunity.
See the latest jobs from Simply Sales Jobs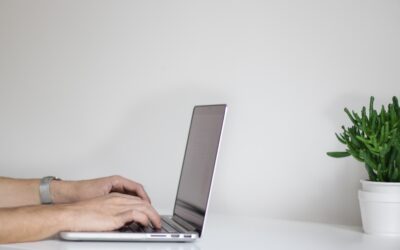 Simply Sales Jobs and TopCV partnership Simply Sales Jobs, the leading job board for the sales industry, and TopCV, the world's leading CV‑writing service have partnered to support candidates in getting hired faster with a job-winning CV. The partnership will see...