When you are in control, things likely go the way you want them to.
The first few minutes of a sales meeting are like building the foundations of a house – get it right, and everything will fall into place accordingly. But what should you be thinking about if you want to build your foundations correctly?
The first two minutes of your meeting should primarily be focused on addressing your client's worries – not about your services or products. Focus on a problem your customer has so that you can work to solve it. Want to hear more? Read on:
Create a personal link
Establish good chemistry between you and the client. While talking about the weather won't get you anywhere, a bit of small talk is generally good to build rapport – especially if you can create a personal link to that person. Maybe you both know the same person? Or you share a love for a particular sport/hobby? Acknowledge your mutual acquaintance and use that to build on your conversation. Alternatively, you could mention something about the prospect's company – perhaps they were mentioned in the news recently?
Set an agenda
Make it clear what you set out to achieve during this meeting, and request the client's agreement. For example: "On the phone you mentioned that you weren't happy with X,Y and Z…let's find out more about this and see if i can help you further. How does this sound to you?" Setting a clear agenda ensures you and the prospect are both on the same page so that you are delivering what they expect.
Positioning statement
Is this the first time you are meeting this prospect? Is it the first time they will be doing business with your company? You may need a positioning statement to establish your credibility. Positioning statements vary depending on the context of the meeting. It might be used to introduce your firm, for example: "We help our clients recruit top talent ion the sales industry" or to change a client's perception, e.g. "You know us largely for X and Y, but many of our clients want us to help them with Z". You might even want to position a colleague you have brought along with you. Whichever it is, you want to establish enough credibility to make the client comfortable opening up to you.
Set the stage
Tell a few stories that illustrate what other companies are doing or the kinds of issues you work on. Again, this should be short and precise – no more than 6 sentences. You're not making a case about hiring you, you're simply providing the client with enough info about you to be comfortable talking to you about their issues.
Ask the big question
Everything up to this point is a lead-in to a broad question that gets the prospect talking about a subject of importance to him or her that you should be able to help with. This question will ideally bring you to a point where you and your prospect can discuss a subject you are both comfortable with.
If all goes smoothly, this should only take around 5 minutes, 'teeing' up the client to talk about the problem you might be able to solve.
[simplyjobs site_url="https://www.simplysalesjobs.co.uk/" placement="post" site_name="Simply Sales Jobs" username="SEO_TEAM" password="fmgseo" feed_identifier="blog_ssj_all" ][/simplyjobs]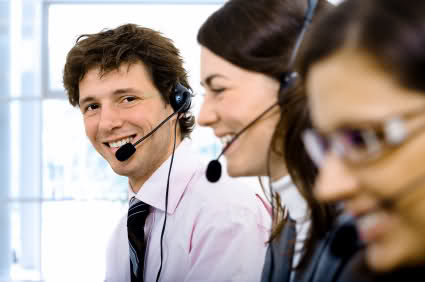 For those who are looking for a job in the sales industry, there are ample opportunities available out there. However, not every company has the best of intentions when it comes to their employees. They may treat their sales team as nothing more than...