Attractive salaries, commission and the opportunity to work in a varied role, are just some of the reasons why graduates choose a career in sales. 
Sales forms the career of every business, and if you excel in this profession, it can be lucrative. In this blog, we take a look at working in sales and why it's a common move for graduates entering the working world.
What is sales?
Sales is mainly about building relationships with customers to help them solve problems they have with their business or everyday life. Salespeople tend to pitch their services or products to others in the hope that it can be useful to them. Done correctly, solving problems in this way develops positive relationships and in return your customers will value your service.
Why should I work in sales?
Networking
Working in sales provides the opportunity to speak with lots of people from all walks of life. Whether it's over the phone, via video call, or in person at a meeting or event, the opportunity to network brings alot of variety to your career. You'll be better informed about changes and opportunities occurring within your market. Being better informed will also enable you to prepare for any sudden changes which could affect you or the industry you're working on behalf of.
Job security
As part of a department generating revenue for a business, your role will likely be more secure than those in other departments. In the event that you ever lost your job, demonstrating a track record of sales in any previous jobs will help you land a new role. 
Be in charge of your own workload
As long as you can hit your targets, you are free to be creative with how you go about doing it. Using your own initiative will go down well when developing relationships, and it shows you're willing to go the extra mile. As long as you can produce the required results, the commission will keep rolling in.
Career progression
If you're a successful salesperson, you might also be considered for management roles in sales. Opportunities might include becoming a team leader, or sales manager for example, but you could also work towards becoming a sales director too, once you've built up a significant amount of experience. Most chief executives and sales managers started out as a sales executive, so if effective management is something you can offer, career progression is definitely available.
Is a career in sales for me?
A career in sales isn't for everyone. You will face rejection, so if you take it to heart, this might not be the job for you. 
You'll also need to be a hardworker. Slacking could affect your ability to generate business, so ask yourself whether you could work in a fast-paced environment. 
You will also need to be able to hold yourself accountable, as the business you generate is solely down to you. You'll be expected to achieve certain levels of performance, and if you don't do this, it can be very easily traced back to your efforts.
A role in sales is very demanding, so if you don't like the idea of being on call for any emergencies or last minute hiccups, sales might not be the career for you. As the face of your company, you'll be the only person your customer knows. So any issues will come straight to you.  
Where to find graduate jobs in sales
If you're considering a career in sales, you can find career opportunities for graduates on the Simply Sales Jobs site. 
[simplyjobs site_url="https://www.simplysalesjobs.co.uk/" placement="post" site_name="Simply Sales Jobs" username="SEO_TEAM" password="fmgseo" feed_identifier="blog_graduate_sales" category="Graduate jobs"][/simplyjobs]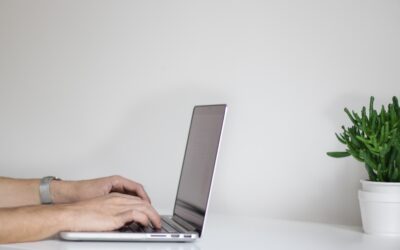 Simply Sales Jobs and TopCV partnership Simply Sales Jobs, the leading job board for the sales industry, and TopCV, the world's leading CV‑writing service have partnered to support candidates in getting hired faster with a job-winning CV. The partnership will see...