Ready to work your way up to a career as a sales manager? Then you'll need a CV glowing with boasting figures, leadership and much more. 
Writing a CV can be time consuming – we get it! But ultimately, it's your CV and cover letter that are going to get you through the door to your dream job. So it's safe to say you should be taking a considerable amount of time to tailor it correctly to each job you apply for. 
But what should you be including on your sales manager CV? We can help with just that! Read out tips below if you're looking to craft a CV that stands out from the crowd.
First of all…
Nothing is more frustrating to a recruiter than to have an excellent CV in their hands that ticks all the boxes – only to find out that there are no contact details on it. Leave your full name, current job role, full address, telephone and email address at the top of your CV – otherwise your CV will be tossed in to the bin. 
Personal summary
The first thing you'll need to have is a personal summary that boasts your experience, skillset (briefly) and why you think you'd be a good fit for the job. This section will likely be the first part of your CV that recruiters will read, so make it a powerful statement. Something like this:
A hard working, target-oriented individual with 8 years of success in sales. Strong relationship building skills with a thirst for knowledge. Excellent timekeeping and planning skills. Effective when communicating. Driven to succeed while building a loyal client base. A valuable addition to any company, with creative ideas and approaches to sales.
Skillset
The next section you should think about including will be your skills. This is a great opportunity to match your skills with the job description to get the message across that you are a good fit. Skills like the following will make an impact:
National account management
Multitasking
Leadership
Communication skills
Driven and independent
Social media – LinkedIn
Target oriented 
Experience
This section will help you relay the experience you've gathered during your career in sales, whether you built yourself up from sales assistant, to sales executive, to sales team leader, and so on. Keep this section concise with bullet points. Section it our per each relevant job you had that will benefit your application to the role you are now applying for. 
For example:
Led rapid expansion for nationwide car parts retailer XYZ Acme Car Accessories.
Took part in 20 percent business growth in first two years on job.
Expanded territories through personalized business relationships, customised mentoring, and streamlined operations.
Oversaw 100 accounts for businesses averaging $10 million in annual revenues.
Handpicked to oversee top accounts with ABC, John Doe, and Crazy Motorcycle.
Designed and executed plans for trade shows to generate high ROI.
Education
Include where you studied here. You might also wish to include any relevant qualifications too, like a certificate or diploma in sales, for example. It might be something as simple as a customer service NVQ – but if it's relevant to the job, then it's always worth including.
Hobbies and interests
Some choose not to include this section, but we think it can really help a candidate to stand out from others. Skills employers admire are ones that could compliment the job they are looking to fill – for example, a team sport could mean you work well in a team. Being the captain of a team sport could suggest you have strong leadership skills. Attending an evening class for art could suggest you are a creative person, or a languages class could prove useful for work too. This section is much more powerful than you think  – don't waste the opportunity! 
Ready to get started with your Sales Manager CV? Start by downloading our helpful template below: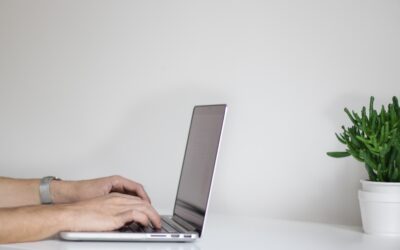 Simply Sales Jobs and TopCV partnership Simply Sales Jobs, the leading job board for the sales industry, and TopCV, the world's leading CV‑writing service have partnered to support candidates in getting hired faster with a job-winning CV. The partnership will see...