A sales manager is responsible for the sales team and all sales activities, the manager is responsible for coordinating daily activities, setting targets and monitoring performance.
The role of a sales manager differs greatly from that of a sales representative as you will rarely be involved with direct sales. Managers will be required to organise and motivate the company's sales arm and will be judged on the collective results. They will be responsible for recording and analysing the performance of the team and making changes accordingly, this can involve firing under-performing employees and the hiring of new staff.
Sales Manager Duties
General management of the sales team and coordinating all sales activities.
Motivating team members and setting targets.
Hiring new team members and designating specific roles and areas.
Providing training to team members which can involve role play and one-on-one mentoring.
Administration duties and analysing sales figures.
Monitoring key performance indicators.
Visiting and calling important customers to retain business.
Visiting and calling potential customers to generate new business.
Liaising with other departments and managers within the company.
Arranging sales events and attending conferences.
Networking with companies and individuals within the industry.
Read more here about the role as a sales manager.
Ideal background for a sales manager
Candidates must have a proven track record in sales and a history of hitting targets, previous managerial experience is also advantageous. When applying for a role within a specific sector, experience in that area is essential, as is an in-depth knowledge of the product/ service and the overall market.
A successful manager must be highly motivated and be able to transfer that drive to their team, people who are target driven and financially motivated tend to excel in the role.
What skills do you need to be a sales manager?
Excellent communication skills, both written and verbal.
Strong sales technique and a persuasive personality.
Good customer service skills.
Must be flexible and able to use your initiative.
Business management skills and knowledge.
The ability to lead a team and provide mentoring.
Accepting of criticism and must be able to take feedback on board.
Comfortable working under pressure and able to hit targets.
Strong motivational skills.
Competent with computers, particularly excel in order to analyse sales figures.
A second language is advantageous if working for an international company.
Required qualifications for a sales manager
There are no specific qualifications required to become a sales manager as most people progress to the position by impressing as a sales rep I.E. displaying excellent sales figures, consistently hitting targets and showing strong leadership skills.
However, many large firms who receive a lot of applications will often look for people who have a university degree in a relevant field such as; sales & marketing management, business management, retail marketing or a degree related to a specific product or service. Good GCSE and A-level grades will also strengthen your application.
Alternatively, a person can study for professional qualifications offered by the Institute of Sales Management. Applicable courses include the Level 4 Award in; Managing a Sales Team, Finance for Sales Managers or Operational Sales Planning.
A person can also apply for the role of sales manager if they have a background in developing or manufacturing the product the company will be selling.
Working Conditions
Sales managers can find themselves predominantly working in a store, showroom, office or sales floor. They will be required to visit client businesses to generate new leads or to maintain relationships between key business partners.
It is likely that managers will also work open days and events in order to promote a product or source new ones. Travelling across the country or maybe even internationally is to be expected so a full driving licence is preferred.
Typical working hours are between 38-40 hours and working evenings and weekends is common.
Sales managers should also be presentable, a suit is advised, especially when visiting clients or interacting with customers.
Average salary for a sales manager
Entry level salaries for sales managers start at £22,000 but experienced managers employed at large, international companies can command salaries of around £70,000. As ever, salaries vary across the country and the largest salaries can be found in London. The average figure recorded on Simply Sales Jobs in 2018 was £45,233.75, a 1.70% increase from 2017.
Career progression for a sales manager
Experienced managers with a proven track record can move on and become a regional or national sales manager. Managers who excel in a specific field can also become specialised managers and work for the top firms in the UK or internationally.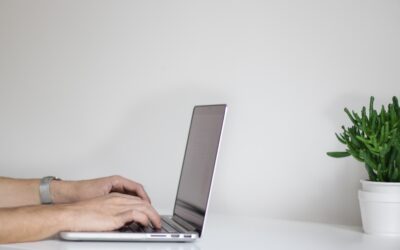 Simply Sales Jobs and TopCV partnership Simply Sales Jobs, the leading job board for the sales industry, and TopCV, the world's leading CV‑writing service have partnered to support candidates in getting hired faster with a job-winning CV. The partnership will see...