Sales managers can earn a lucrative salary and benefit from high commission, as well as bringing about the added responsibility of managing and motivating a team.
What does a sales manager do?
Managing a sales team is a varied role and general duties can differ depending on the size of the firm or the product/ service being sold. You may also be targeting different demographics, which again can affect selling methods and approach, especially if it is business to business.
Duties could include:
Recruiting sales staff and training them up to the required standard.
Allocating areas or departments to sales representatives.
Developing an overall sales strategy to meet the needs of your demographic.
Motivating your team so they are at their best.
Setting targets to the sales team and measuring performance.
Provide coaching to staff and offer constructive feedback.
Compile and analyse sales figures to discover trends which can be exploited.
Dealing with large accounts and liaising with key customers.
Conduct market research and gather feedback from customers.
Communicating with senior managers and chief executives to keep them up-to-date.
On-going research to ensure you are up-to-date with new products and services, as well as keeping an eye on what competitors are doing.
It is worth noting that just because you have excellent results as a sales rep that becoming a sales manager isn't always the best way of progression. You will be responsible for an entire team and therefore, your commission will be based on a large number of people and you will have to answer for poor performance. Even with a higher salary, it is possible you could earn less if bonus targets are not met.
You will be required to provide training and mentoring and will be responsible for hiring and firing. A lot of the work will also be analytical and dealing with lots of figures in order to monitor trends and spot failings within the team.
Before applying for a sales manager role it is wise to consider all of the above to confirm if it is the right career path for you.
What do I need to do to become a sales manager?
First and foremost a proven track record in sales is needed to become a sales manager. Applicants must be able to show that they have consistently hit targets throughout their career and have a history of closing large deals. A person's sales record far outweighs their qualifications.
Managers need a strong market knowledge and in some sectors employers will require their managers to have a university degree in a relevant discipline – being considered a specialist or an expert helps strengthen a sales pitch and commands respect.
In addition to industry knowledge and a strong sales record, previous management experience will bolster your CV. Aspiring managers can also study towards a relevant level 4 professional qualification.
If you are applying for an international company, a second language is desirable.
What steps do I need to take?
Seek out a mentor – Building a relationship with a senior team member or a manager can help you learn the ins & outs of a supervising role and give you an insight into what is required. A mentor can also provide tips on how to improve your selling technique and help increase your sales figures.
Be aware of what it is to be a successful sales rep – You may have a good track record but it is important to know why you hit your targets. In an interview you will need to explain the techniques, skills and qualities that make you a good salesman, otherwise how can you be trusted to hire the right people?
Show enthusiasm and take on added responsibility – While working as a sales rep try to take on new duties to show you are capable of multitasking. Volunteer to work events or open days and display a willingness to go the extra mile.
Position yourself as a senior team member – If you are looking for a promotion then it is helpful if the management team already see you as a senior figure. Offer advice to struggling team members, diffuse any issues within the team and welcome new employees.
Excel in a team – A good manager cannot have an ego and must show that they are a team player, focusing on the results of the overall sales division and not just their own targets. Praise high performing coworkers and take on board criticism or feedback directed your way.
We hope this article has been of use and wish you look in landing an exciting role as a sales managers.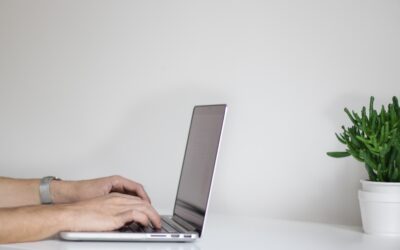 Simply Sales Jobs and TopCV partnership Simply Sales Jobs, the leading job board for the sales industry, and TopCV, the world's leading CV‑writing service have partnered to support candidates in getting hired faster with a job-winning CV. The partnership will see...