As 2020 fast approaches, is your new year's resolution to find your dream sales job?  
In a recent survey we ran with sales professionals:
82% told us they will be looking for a new job in 2020
77% told us they will be looking for a new role in January 2020
33% told us they were currently unemployed
75% told us their current workplace had a lack of opportunity to progress
82% told us they didn't feel they had a good work:life balance
42% told us they were bored and felt like they were stagnating in their role
New year, new career isn't just a phrase. According to a survey by human resource firm Investors in People, over half of UK employees were set to look for a new job in the run up to 2018. One in four employees felt unhappy at work compared to one in three, who said they did at the same point last year.
Are you ready to start your job search in 2020? Below, we've included a few tips to get the ball rolling:
Update your CV
We as individuals evolve – your CV should too. Keep it updated with any new and relevant information as you develop in your sales career, and it should be tailored to every job you apply for. Once you've got your CV updated, upload it to a niche site like Simply Sales Jobs so that employers can find you.
Set up job alerts
You can set up numerous job alerts for roles you're interested in on our website. That way, we can send relevant jobs straight to your inbox. You can also tailor your alerts by job type, job category, salary and location.
Tailor your cover letter
Don't forget to tailor your cover letter for each application you send. It should show the employer how your skills and experience match the requirements laid out in the job description.
Check yourself out online
According to a 2018 CareerBuilder survey, 70% of employers use social media to screen candidates during the hiring process. Tidying up your online presence is essential before you start sending out job applications.
Network on LinkedIn
Make sure you keep your LinkedIn updated. This is an extremely valuable tool for jobseekers, so make the most of it. Show off your key skills and get endorsements from past managers and colleagues.
Proof your CV
Don't forget to check your CV and cover letter for spelling and grammar mistakes – this can really put recruiters off.
Organise your day
Find the time of day that best suits you, and use that time to search for jobs. By setting time aside to search, you can easily manage the (hopefully) influx of responses and applications. Searching for a new and improved you in 2019? Simply Sales Jobs has over 5,000 sales roles available, so you're bound to find a job you love for the New Year. If you're keen to take the next step in your career, simply visit our website at: www.simplysalesjobs.co.uk today.
Register for our virtual job fair
On January 14th, we're hosting an online Sales, Marketing & Hospitality Job Fair. You'll be able to discover multiple job opportunities, watch webinars, visit different stands and speak with employers through text, audio or video chat.
It's similar in nature to a live event, except you don't have to physically go anywhere as the whole event is online! 
Register for your free ticket now. 
Not working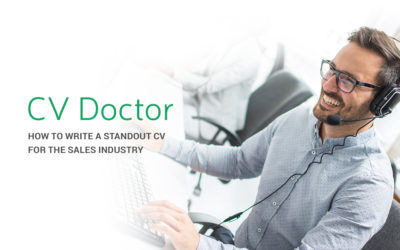 You might be in a position now where you are stuck at home. With not alot to do, your thoughts may be fixated on the life you currently have and the life you want to have post pandemic. This might include your career in sales.While job advertising has...